What Inspired Me to Start Making Jewelry (i.e. how I found my passion)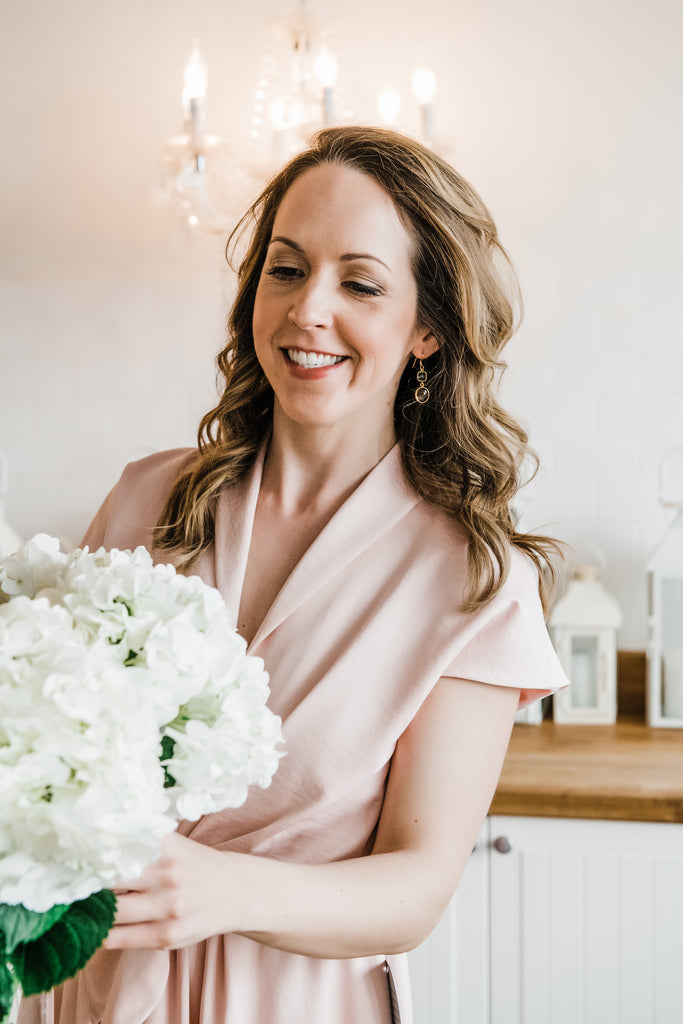 I'm often asked how I started making jewelry - you know, how I found my passion, my true calling. When I stop to think about it, it's pretty amazing how it all happened. I was a lawyer before this so the jump from law to jewelry was a big one! 
I graduated law school in 2006 and took my first "real" vacation as a working adult earning my own money in November 2008. I'm not sure why my friend and I chose the Virgin Islands (honestly, I probably found a good deal online!) but we ended up booking a week long trip there. The U.S. Virgin Islands is made up of three islands - St. John, St. Thomas and St. Croix - and we spent time on the first two islands because they're only separated by a 20-minute ferry ride.
The trip was amazing from the start. I mean, what beach trip wouldn't be?! As as young attorney, I was often working weekends and late into the evening so any time away was precious. But there was something different about this little corner of the world, almost spiritual for lack of a better word. I literally felt like maybe I lived there in a prior life, you know the feeling?   
Anyways, at the hotel one evening there was a pop up jewelry shop. My friend wanted to buy a ring but it was the wrong size. The woman who owned the jewelry shop, also named Stacy (and also from the NY/NJ area - I grew up in NJ right outside NYC), told my friend to visit her store in town, where she had the ring in her size.
We went into town the next morning, and her store was fun, happy, and full of good vibes. She sold handmade jewelry and glass objects like vases, ornaments, etc. and she was playing fun music in the store (similar to the music at my favorite, SoulCycle). It really made an impression on me for some reason. My friend got her ring and we went back to the beach.   
That afternoon my friend and I were standing, chatting in the Caribbean Sea and I said, "I'm going to open a store like that back home." (I should note that I was extremely unhappy in my legal job and had been thinking about alternative careers). Back home, there was a nearby town full of little boutiques and I thought a handmade jewelry store just like the one we had been in would do so well there. Now keep in mind, at the time I didn't even know how to make jewelry. Sure, I wore a lot of jewelry and loved all things sparkly, but definitely not enough to ever consider any type of fashion as a career.
I went home and started getting curious about jewelry. I taught myself how to make necklaces, earrings, bracelets, and even rings through books and online tutorials. My mom is really creative and my sister is a painter, so I definitely have some creativity in my genes. I just had never really accessed it before.
In January 2010, about 14 months after that amazing trip, I quit my job as a lawyer to open my own brick and mortar handmade jewelry store. I made about half of the jewelry in the store, and also carried the jewelry of about 10 other artists. I ultimately closed that store and went back to practicing law for a few more years (that's a topic for another blog post), but fast forward to December 2016 when I again visited St. John and St. Thomas and felt deep down in my gut, in no uncertain terms, that I needed to again quit my lawyer job which was still making me miserable. I remember exactly where I was on the beach when I felt that almost inexplicable, but definitely spiritual, guidance and it wasn't too far from where I first said in 2008, standing in the Caribbean Sea, that I'd open a jewelry store. I listened to the guidance I was receiving again, and quit my lawyer job in February 2017, this time for good. I launched grace + hudson jewelry a few months after that and the rest is history!
So really, the short answer is that jewelry came to me in a very random, very divinely orchestrated way. I didn't do anything to get this inspiration, it just found me. All I had to do was be open and listen to it. So if you're searching for your passion, I'd give you two pieces of advice (1) open your heart and open your ears - listen to the messages the world, the universe, whatever you believe in is giving you and (2) pay attention to what you're curious about, what you enjoy doing in your spare time, and what you Google in your free time (how to bake the best cake ever? how to take photographs on a real camera? how to become a professor at a college? you get the idea...). You know, what would you do in your spare time if you could live anywhere in the world and not have to worry about money? There are really big hints in your answer to that question. Cheers to a career that incorporates your passion!
Photography credit: Iron + Honey Photography
Stacy Mikulik