Starting Your Own Business Is a Marathon Not A Sprint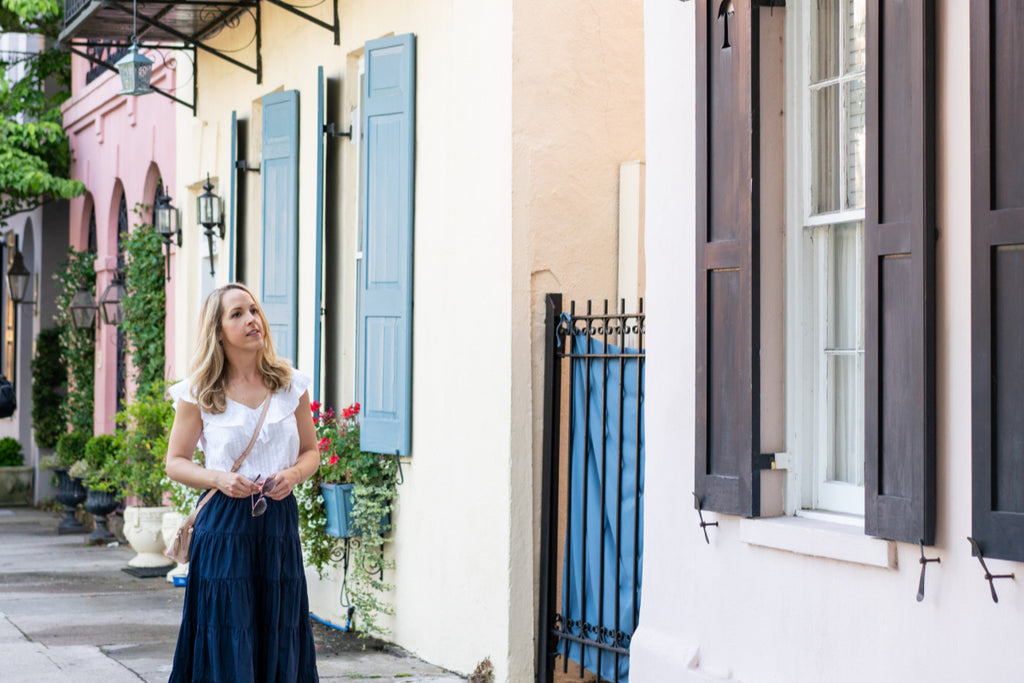 Welcome to another edition of my Weekly Journal! I use this space to share a bit about jewelry, and a lot about my journey from lawyer to jewelry business owner. This week's journal entry is about the growth stages of a start-up business. Everyone wants to know how long it takes to return a profit, right? Right. But spoiler alert: it's a marathon, not a sprint. It takes time to find your first clients and customers, it takes time to launch new services and products, it takes time to grow and scale your advertising efforts, etc. It takes money to do these things, too. So you've got to plan wisely in the beginning or you'll run out of steam (and money) before you've even given your business a fair shot at success. It's not fair to expect your business to return a profit more quickly than the average business so don't set yourself up for disappointment by thinking you can make it happen more quickly than most of the business owners who've gone before you. That's kind of like expecting your newborn baby to walk in month 4 instead of month 14 (like the average baby) and then throwing in the towel altogether on your baby's ability to walk when she's only been in this world for 4 tiny little months. Ya feel me? Like anything that's brand new in this world, it takes time to grow and develop. And while businesses vary widely, I do think there are 3 common growth phases that every new business goes through.
The first phase of any business, no matter what type, is the investment stage. You put money into the business to create a logo, manufacture your products, create advertising campaigns so that people know your business exists, etc. Any revenue you manage to generate goes right back into the business so that you can continue to build a solid foundation for your business and tell people about it (i.e. advertise). Your business is like a newborn baby that needs constant nurturing and care. It deserves every last drop of your attention. You're not going to be able to take a paycheck yet because your business needs that money more than you do. You likely acquire some business debt to help cover all of these expenses and that's ok. I once heard someone say on the television show Shark Tank that if a new business doesn't have any debt, the owner isn't spending enough money on advertising. Debt is not a bad word. But acquiring more debt than is reasonable or wise is bad, so be smart about it, keep the dollar amount low, and don't feel any shame or guilt over it. Know that every new business is going to acquire at least some type of debt during this phase (unless maybe you have a trust fund or an incredibly rich spouse or family member?). My rule of thumb: don't acquire more debt than you could pay off if you're business failed a few months from now and you had to return to your full-time job. This means that a lawyer who has a six figure income potential can comfortably take out more debt than an hourly wage worker in retail. Bottom line: be smart about it. And if you don't know how to be smart about it, you need to educate yourself on business financing before you invest one cent into your dream.
The second phase of the business is the cash flow stage. Your business has grown from a newborn into a toddler meaning it can do some things on its own, but it still needs constant oversight and a ton of nurturing. You're starting to see cash flow: money is coming into the business at a consistent pace, but going out at a consistent pace too. You have more cash from increased sales and you're using those dollars to increase your advertising efforts so that more people can find out about you. You're also using that money to improve your products or services, as you've started to seek out and receive customer feedback. You're testing ideas and strategies like crazy, to see what works and what doesn't. You may need to hire a few employees so that you can begin to serve more people as your advertising begins to really work. You'll be able to take some cash out to pay yourself, but maybe not every single month. You aren't racking up more debt. Woohoo! But you are not yet paying off the debts you did acquire in the first phase. Don't have any guilt or shame about that though - paying for everything with cash generated by your business is something to celebrate. 
The third phase of the business is the profit stage. Your business is generating enough money to pay all of its expenses with some left over. You take home a nice paycheck on a regular basis (and you never skip a week). You have money left over at the end of the day to pay down the debt you acquired during the initial growth of your business and the balance slowly but surely comes down to zero. You also have enough money left over each month to increase your advertising efforts so that even more people will know your business exists. You've tried lots of different strategies and tested lots of different ideas by now, so you know what works and what doesn't. This means you only spend time on tasks and ideas that work, so things become more efficient. And this means you have a little more free time in your schedule. Ahhh...breathe a sigh of relief. You have achieved positive cash flow status and it looks like your business is going to make it! 
I write about these phases because I want you to go into a business with eyes wide open. They say that it generally takes about 2 years for a new business to start returning a profit and I've found that to be true in my own experience. Can't save up enough money to get you through two years? That means you'll need to start your business as a side hustle while you keep your full-time job (note: most people do this, so don't feel disappointed if this is you). Or there might be different options for you to consider depending on your situation. For example, maybe you'll decide to finance your business by selling your condo and downsizing. Or maybe you'll get a part-time job on top of your full-time job and put that extra money into an account for your future business. Get creative. Turning your dream into a money-making business is hard work and you're going to need to be creative the whole way through, not just when it comes to finding money to start it. So, if you are completely overwhelmed by the idea of finding money to start your business OR if you're not willing to make a single sacrifice to make your dream a reality, chances are owning a business is not for you. Why? The entire start-up phase is going to require creativity and sacrifice and it's going to be completely overwhelming at times. Yep, that's a whole two years (on average) of feeling overwhelmed on again and off again. If you aren't built that way, that's ok. Be honest with yourself up front and consider whether the entrepreneurial route is for you - it might not be! They say entrepreneurs are a special breed.
Keep in mind you can always start small, too. Very small. And take baby steps toward your goal. For example, if it's your dream to open a storefront selling organic baby clothing that you manufacture yourself with a small in-house team, perhaps you can start with making organic baby clothes on your own for your friends and relatives who've just had babies. Gift it to them and seek their honest feedback in a few weeks after they've had a chance to use it, wash it, etc. Do they rave about it? Ok, what can you do next? Perhaps you set up an Etsy account and list five to ten pieces of your baby clothing for sale. And don't just leave it at that! Do research online for articles about "how to stand out on Etsy" and "marketing on Etsy." After a few months of tweaking your shop and trying different strategies to stand out among other sellers of baby clothes on Etsy, your shop starts to generate a few sales per week. Ok, what's next? Perhaps by this point you have generated enough money to sign up for a vendor booth at the popular holiday market in your city, so you sign up and use the money you've generated on Etsy to buy enough supplies to make the clothes you'll need for the market. And on and on your journey will go...
So there it is in a nutshell. It's a marathon, not a sprint. And all those quotes about enjoying the journey? They're true. Enjoy every step. You'll learn so much along the way, and you'll grow tremendously as a person whether or not your business ultimately succeeds financially. Beware: when you're in phase one, you're going to want to be in phase two, and when you're in phase two, you're going to want to be in phase three, but resist that. Enjoy where you are and celebrate every stage.
xo,
Stacy
Stacy Mikulik