My Top 10 Pieces of Advice For The Aspiring Business Owner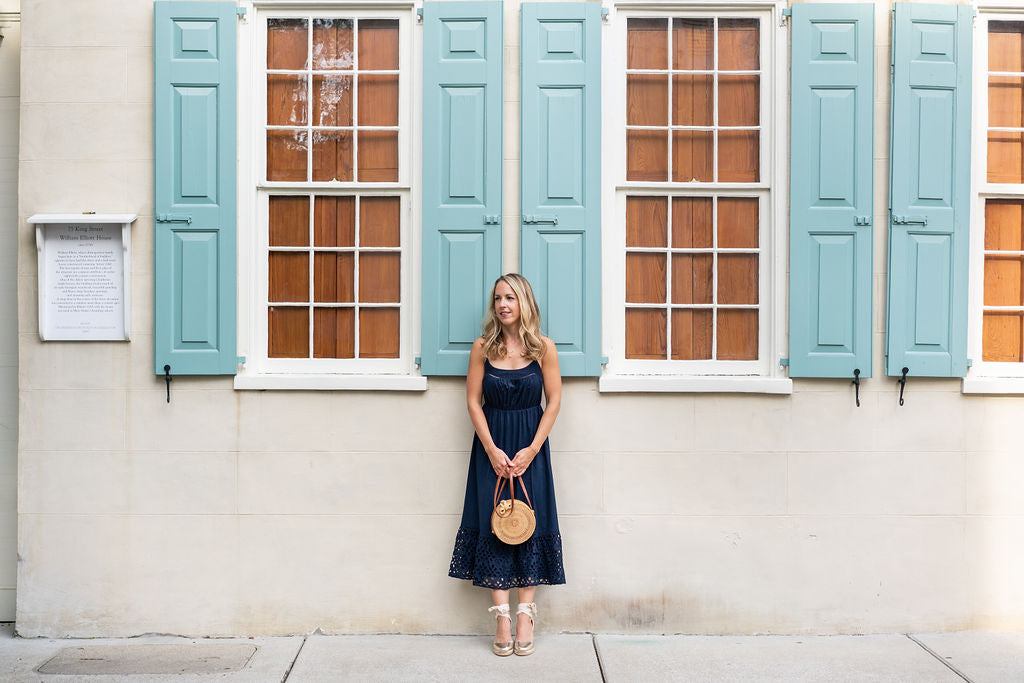 Welcome to another edition of my Weekly Journal! If you're new here, I use this space to share a bit about jewelry, and a lot about my journey from lawyer to jewelry business owner. This week's journal entry contains my top 10 pieces of advice for someone thinking about opening their own business. I wish it was easy to list all of the tips, pointers, and things I've learned over the past few years but that would take up an entire book (one that I've begun to write by the way!). Hopefully this list will get you started though. My hope is that if you decide to take the plunge, you'll go into it with eyes wide open. That'll greatly increase your chance of success. So here it goes, my top 10 pieces of advice for the aspiring business owner:

1. Determine what is unique and authentic about your product, your service, and/or your brand and emphasize that.
In today's oversaturated marketplace, you need to find a way to stand out or you're going to be lost in a sea of sameness. Customers have hundreds of options these days, so why are they going to buy from YOU? You need to determine this before you open your business and you need to emphasize it in your marketing, otherwise I don't think you have a fighting chance to make it in the long run. There's just too much competition these days (and if your business is an online one, you're competing with companies around the globe). The best way to distinguish yourself? Tell your story. What makes you authentic, or what makes your product authentic? People love a good story. 

2. There is no checklist.
In school, and even in work, we are taught that if you do these 5 things you'll get an A or if you meet these 7 benchmarks you'll get promoted to vice president. But there is no checklist on how to start a business and it's impossible to make one. It's just not that easy! If it were that easy, everyone would be starting their own business and a lot more people would succeed at it. You're going to need to be outside your comfort zone, you're going to feel like you're stumbling around in the dark sometimes, and you need to feel comfortable flying by the seat of your pants at times.

3. You need to spend money to make money. 
If you don't invest in your business, how can you reasonably expect others to? For example, I've come across business owners that don't want to spend money on a professional photographer. But if you're an online business, your photos are all that you have! If you won't invest money in presenting your product in the best light, then don't expect strangers to invest money in your product. There are ways to do things in a cost effective manner if money is an issue - you'll just need to get creative and think outside the box. For example, during the first few years, work with the best photographer your budget will allow, find a newbie who's just starting out with her business, or find a student at your local college who's pursuing photography and trying to build her portfolio - she'll often do it for free or for very little money.  

4. Don't waste time painstakingly planning out every detail because very little will go "to plan."
Know the big picture and work towards that every day. Stay flexible. There is a lot that you'll need to figure out as you go. Don't procrastinate or avoid starting your business because you think you need figure out every single last detail - that's an impossible task and also a waste of time because your ideas are going to evolve and change very quickly anyways.  

5. Take courses, read articles, join business Facebook groups, buy business books on Audible and listen to them every time you're in the car, etc.
You aren't reinventing the wheel. A lot of people have gone before you! You don't have to figure it all out on your own. So take the time to learn from others. There are a million free resources available online, and I like to balance those with paid webinars/courses. Time is money so if I can pay an expert $250 to teach me all she knows about Pinterest marketing, that's worth it's weight in gold to me. I'll avoid making a lot of common mistakes, and I'll save months and months of time trying to figure it all out on my own. If you're like me, you ain't got that kind of time! You need to start returning a profit ASAP.

6. Don't waste time on small details that don't matter in the beginning.
Don't get caught up on having everything in place before you launch or you'll never launch. I still have things on my "to do" list that were there on day one. Someday, I will get to them all! Focus on the things you absolutely need to get up and running. The more focus you have on that, the more quickly you'll open your doors for business, and the sooner you'll start generating revenue. For example, do you need business cards before you launch? It depends on your field, but I spent too much time designing and ordering business cards before I launched and I've maybe given out 14 of them in 2+ years? People in my field are much more likely to ask for my social media handle than a business card, so those can wait a few months.  
7. Done is better than perfect.
I don't know who originally said this, but it is genius and it's become one of my favorite mantras. There are so many things to take care of as you start your business and it'll be a lot easier if you don't strive for absolute perfection. Perfectionism is a myth anyways, and a really sneaky procrastination technique. Plus, your ideas evolve very quickly in the beginning. The branding you are envisioning today, for example, might look dramatically different from the branding you have in two years as you and your business evolve. It's important to work hard, think carefully, and give it your all in the beginning but don't stress yourself out with the details that'll probably change over time anyway. Just get it done.

8. Work on your mindset more than your website.
The right mindset is everything. I wrote about this in my first edition of the weekly journal here and I'll definitely write more about it again soon. If you don't believe you can earn a living doing something you love and enjoy, you won't. If you don't believe that you can make more money selling jewelry than you did as an attorney, you won't. If you believe that you need to be miserable in your job (because that's what we're taught to some extent), then you won't succeed at turning something you love into a career. Work on your mindset even more than your website.

9. "If you build it they will come" couldn't be further from the truth. If you don't like marketing, you probably won't like owning your own business.
As the owner of a business, most of your day-to-day activity is going to center around marketing and advertising your business. If no one knows about you, no one can buy from you. Some people have this idea that all you need is a website and a business Instagram account, and you're in business. Oh, if it were that easy! To give you an idea, during an average week I probably spend 70% of my time on marketing, 15% on making jewelry, and 15% on other tasks like accounting, inventory management, etc.   
10. It'll probably take longer than you expect.
Patience is a virtue! You'll set out to design your website, and realize that you first need to do A, B and C. Then, when you're working on A, you'll realize that you first need to do C, D and E. And on and on it'll go… Be patient and kind with yourself as you embark on this journey.

The business journey is going to require your all, your best. You'll evolve as a person. You'll grow SO much in so little time. I wish you all the best! And reach out anytime with questions. I'm happy to help in any way I can.
xoxo,
Stacy
Stacy Mikulik