What Is Your "Why"? And Why It's So Important To Have One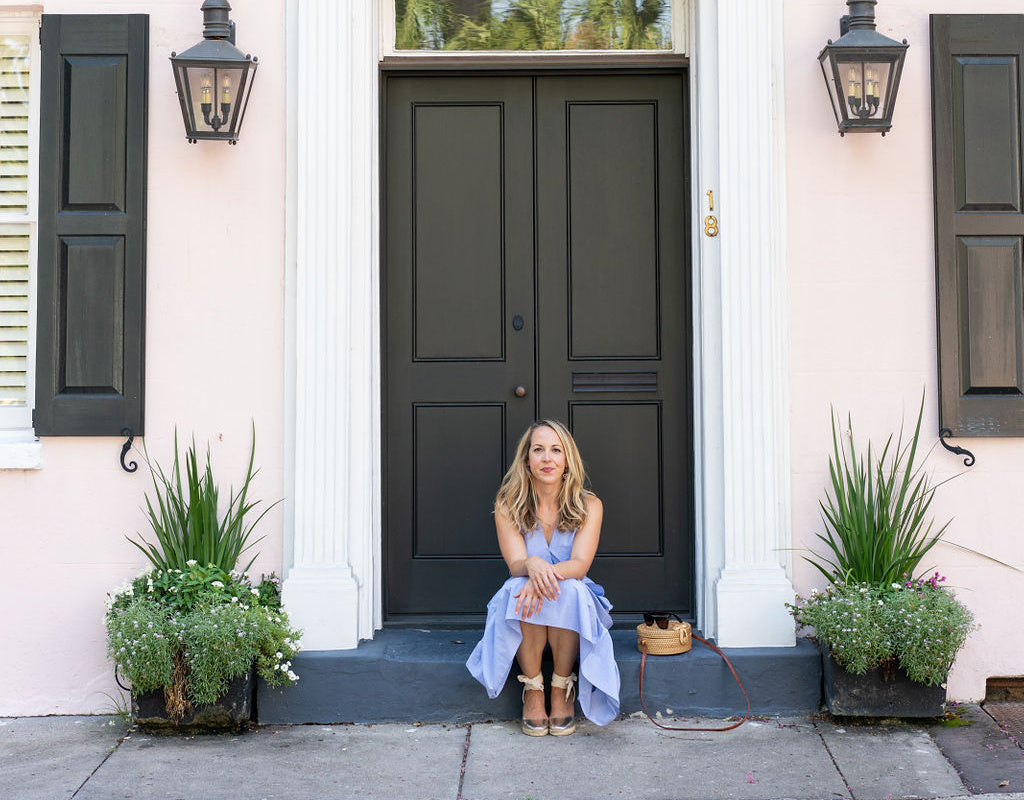 Welcome to another edition of my Weekly Journal! I use this space to share a bit about jewelry, and a lot about my journey from lawyer to jewelry business owner. In this week's journal, I want to talk about your "why" and why it's so important to have one. If you want to start your own business (or make any significant, big life change for that matter) you need to identify your main motivator for doing so, the main driving force behind your desire - in other words, your "why." Without it, it'll be hard to stay the course. Your "why" is what you come back to time and time again when you have a bad day, a bad week, or just want to throw in the towel. Starting your own business might be the hardest thing you ever do and you need a significant "why" that strikes a significant emotion within you. This emotional driver will keep you on course when you feel like jumping off course, or when it feels tempting to quit and just get an office job that pays you consistently every two weeks. 
I personally have two "why's." The first thing that motivated me to start grace + hudson was the death of my father - he was diagnosed with lung cancer at age 64 and passed away about 10 months later (one month after he turned 65). Losing a parent at a relatively young age really makes you understand that life is short. Like really, really short. My dad was always saving for his 401(k) and looking towards the future, and I can't help but wonder how he would've lived life differently if he knew that he wouldn't get to retirement. What an awful joke, right? You slave away at an office job, saving for retirement with plans to retire near the beach, and you pass away before you even get there. This made me question the way our culture looks at retirement, but that's a whole other topic for another day. In short, it made me realize that I need to live for now and do what I want to do now because no one is guaranteed a retirement. Heck, no one is guaranteed tomorrow. And for me personally, I couldn't image anything worse than slaving away at my lawyer job for the next 30 years to fund my retirement at the beach, and then get cancer and die one month after I turned 65. The emotion this idea strikes in me is so incredibly strong that it keeps me going on the hardest of days. It is "why" I am working so hard to make grace + hudson a success. I enjoy what I do each and every day. If I were to die next week, I wouldn't have any regrets about how I spent the last couple years of my life. I pursued my passion. I put my special gifts and talents to use. I tried to make my dreams a reality. And there is no better feeling.
My other "why" is something I'll refer to simply as freedom. When I was a lawyer working at large law firms, I felt like my life was not my own. Large law firms pay you a large salary because they basically want to own all of your time, nights and weekends included. Client needs something at midnight? You are expected to reply to the email. Boss needs you to finish a court filing and you need to miss a close friend's wedding on Saturday as a result? Yep, that happened to me too. I felt so chained to my job, so tied down to my desk and to my phone that I could never enjoy life. I was always checking my email to make sure no one needed me to drop everything I was doing and respond to them. The anxiety this created was overwhelming to say the least. My law firm owned my schedule and there was nothing I could do about it. When I started my own business, escaping the lawyer lifestyle was certainly one of the reasons why. But then I discovered the real emotion behind this reason and it is a powerful one. It's the emotion of freedom. The freedom to do what I want to do with my life, when I want to do it, for the reason why I want to do it. The freedom to say "no" to projects I want no part of.  The freedom to plan a vacation and not bring my laptop. The freedom to sign up for a workout class after work and not have to miss it. The freedom to make dinner plans and not show up 45 minutes late because of a work assignment. You may have heard me talk about this before, but during the first week of 2018, I came across a "mantra" that I should use for the year which was based upon my astrological sign. It was, "There is security in freedom." At the time, I had no idea what it even meant. But by the end of 2018, which was the first full year I worked on grace + hudson full-time, I totally got it! I never found security in a large, regular paycheck from a law firm (in fact, it was quite the opposite as I was constantly anxious). Rather, I found security and stability in my freedom away from that law firm with the big paychecks. And that feeling, let me tell you, is like none other.
I hope you have identified your "why" for starting your own business (or making any big life change) and that the emotion that "why" strikes in you is strong enough to motivate you on the hardest of days. Connect with that emotion regularly, let it support you, and let it motivate you to stay the course when you're about to give up. 
xo,
Stacy
Stacy Mikulik