Why You Shouldn't Just Up & Quit Your Job To Start Your Own Business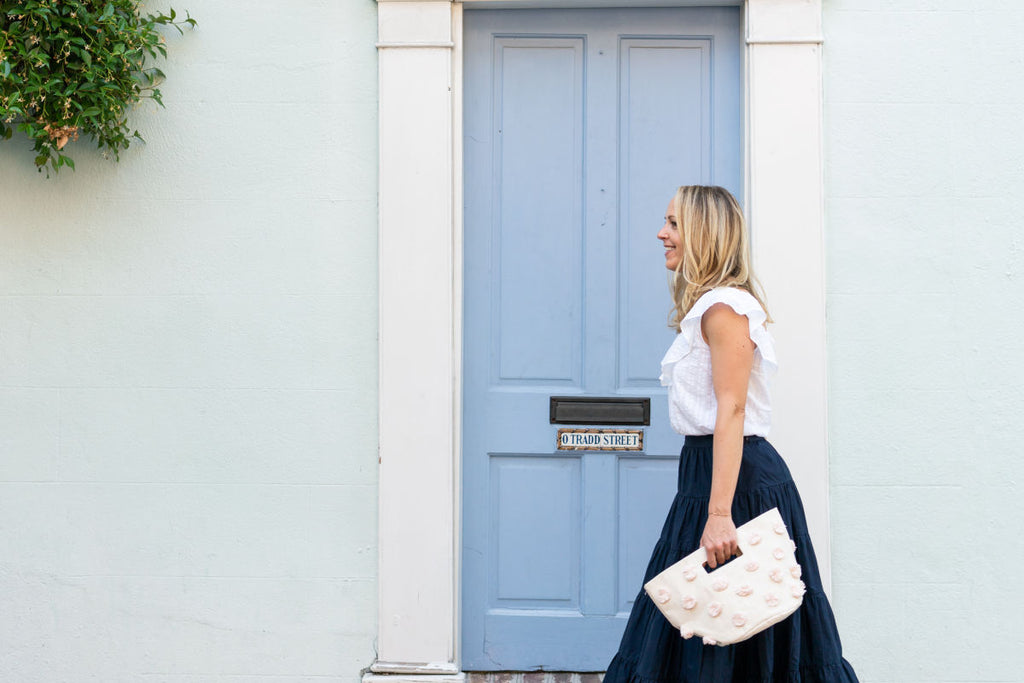 Welcome to another edition of my Weekly Journal! I use this space to share a bit about jewelry, and a lot about my journey from lawyer to jewelry business owner. In this week's journal, I want to tell you why you shouldn't just up and quit your current job to start your own business. I'm often asked how and when I quit my job to work on grace + hudson full time. I actually quit the legal profession two times, so I have two experiences to draw from. The first time was 2010 and I quit to open a brick and mortar jewelry store in Morristown, New Jersey, near where I grew up. The second time was 2017 and I quit to start grace + hudson, which is an e-commerce business with no brick and mortar storefront. Both times, I started working on my business during nights and weekends before I quit my full-time lawyer gig (think: designing pieces for my collection, working on a website, designing a logo, etc). I want to tell you 3 reasons why you should do the same.
First, it's important to dispel a myth. I think a lot of people think you have a viable business the minute you set up a business Instagram account and a free website. But it takes a whole lot more than that. Most importantly, it takes time to build a legitimate, profitable business. On average, I read that it takes about two years to start earning a profit from a new business. This means that most people will need to keep their full-time job while they are in the start-up phase of their business. Sure, it would be great to get a business idea on Sunday, quit your job on Monday, establish your business on Tuesday, and start earning revenue on Wednesday, but unfortunately this isn't the way the world works. Don't put pressure on yourself to be different from the norm, as this will just create a lot of frustration and unrealistic goals that you probably won't be able to achieve. Bottom line: if you don't have enough money to pay your bills for two years, then don't up and quit your job the second you decide you want to open a business. Rather, start working on your business plan during the nights and weekends while you continue to collect a regular paycheck. As your business grows, you'll know exactly when you have enough business revenue to support the business and pay your bills and only then should you quit your day job. Remember you can always go part-time too when your business starts to earn revenue but not quite enough to support 100% of your expenses. Current job won't allow part-time? Perhaps you can get a low pressure part-time job (think: restaurant server, receptionist at a medical office, virtual assistant, etc) so you aren't stressing out meeting the demands of your day job and your new business.
Here's the other thing about starting a business - it costs money. Lots of it, depending on what type of business you'd like to start. My online jewelry business was relatively inexpensive to start, but something like a new restaurant can be extremely expensive. Regardless, you'll need the funds to pay for a logo, inventory, state/county business registrations, professional photographs for your website, etc. This is another great reason to keep your day job while you work to get your business idea off the ground - you can take some of your paycheck and allocate it towards your business start-up expenses.   
There's one more reason it's important to keep your day job in the beginning. You might not like having your own business! I know that seems crazy, but it's true. Running your own business isn't always fun. In fact, it's really, really hard. You might work on it for two or three months and say, "You know what, this isn't what I expected." How awful it would be to quit your day job too soon, only to find out that you dislike running a business. This happened to me in 2010 after I opened my brick and mortar jewelry store. I quit my day job in January and by June I was bored out of my mind. Sitting in a store all day, it turns out, was not my idea of fun. A lot of my time was spent on administrative tasks I didn't particularly like, and designing jewelry was such a tiny part of running a brick and mortar store. Let me give you another tip: if you dislike marketing, you probably won't enjoy running your own business. You can have the best product or service in the whole entire world, but if no one knows about it, no one will be able to purchase it. Marketing is a huge part of running a business, especially a new one that no one knows about yet. 
Cheers to having a side-hustle for a little while!
xo,
Stacy
Stacy Mikulik