There's a Silver Lining In Every Negative Situation (And Why It's Important To Realize This In Business And In Life)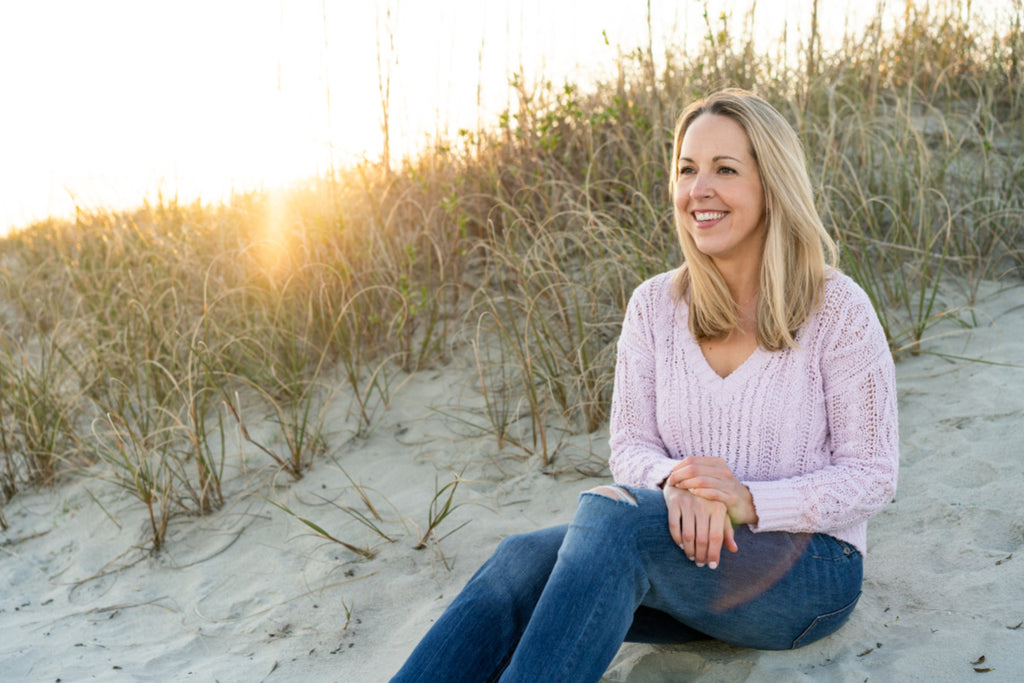 Welcome to another edition of my Weekly Journal! I use this space to share a bit about jewelry, and a lot about my journey from lawyer to jewelry business owner. In this week's journal entry, I wanted to talk about finding the silver lining. In life, we'll all have failures, make mistakes, and experience at least a few crises (one of which is going on right now with the global coronavirus pandemic). But there's always an opportunity to look for the silver lining. I believe every negative situation shows up to teach us something, to grow us, or to evolve us into better versions of ourselves. When you look at life this way, it becomes a lot easier to accept challenges, make big changes, take risks, and strive for your dreams because it truly is a win-win situation. Even if you "fail" you will learn something, put a new experience under your belt, perhaps acquire new skills, and maybe even meet new people along the way that will help shape your future path. How do I know this to be true? From my own experience of course. I started to look at life this way when I realized that the worst, most negative experience of my entire life - watching my father battle an aggressive cancer for 10 months and pass away at home in hospice care - literally led to the best thing that's ever happened in my life and that's starting grace + hudson. When a parent passes away, especially when it's at a relatively young age like 65, all of a sudden you understand (I mean, really understand) that you aren't here forever and that you've got to make the most of this one precious life. If I hadn't gained this new appreciation for life from experiencing my father's death, I have no doubt that I'd still be a miserable lawyer, wishing away the days until retirement when I can finally quit and move to a beach. Instead, I quit and moved to a beach in my 30's (I live just 5 miles away from the ocean now!). I feel more alive now than I ever have, and I feel so lucky to have an appreciation for life that most people my age just don't have. If I can find the silver lining in watching my father die from cancer in hospice care, I know you can find the silver lining in whatever situation is confronting you now.
Let me give you another really poignant example. You've probably heard me talk about this before, but it's worth reiterating here. I quit my lawyer job once before, in 2010, and opened a brick + mortar jewelry store in New Jersey where I grew up. I closed the store after just one year and had to go back to being a lawyer, but it was such a pivotal step on my journey. Without that experience, grace + hudson wouldn't be what it is today. In fact, I'm not sure it would be around at all! When I had that store in 2010, brides-to-be often came in looking for bridesmaid jewelry gifts. They all raised the same complaints and were looking for similar things. I have never been married myself, so there was no way for me to know how hard it is to find classy jewelry with sophisticated, subtle color to match a wedding. At a giftable price point. That can be worn again after the wedding (so it truly is a "gift" and not just something to wear in the ceremony). Having that first "failed" store was a crucial step in me building a successful second business that focuses on classy, giftable jewelry. Aside from learning about this need in the marketplace, this first "failed" store taught me a TON about what it takes to run a business. You can read all day long about what it takes to start a business (and you should because knowledge is power!) but until you're in the thick of it, you just don't know. It's just one of those things you need to experience first-hand. All the mistakes I made the first time around taught me how to be better this time around. I also met so many amazing people in the process. So it goes without saying that I don't for one single second regret opening that first jewelry store in 2010 even though most would label it a "failure."
Now, more than ever, it's important to find the silver lining. There is always a silver lining. Let's look at the current situation with the coronavirus for a second. Yes, it's an absolutely awful situation and it's wreaking havoc on our lives. But let's try to focus on the smallest positives. At the very least, it'll give you more time at home and maybe that means bonding more with your husband, your children, or even your dog. Maybe this time away from the office will allow you to avoid a commute and catch an extra hour of sleep in the mornings, or show your boss just how productive you can be at home and earn you the right to work remotely more often going forward. Maybe eating more frequently at home instead of going out all the time will help you feel healthier and help you kickstart a new habit of cooking healthy meals at least several times a week. In any situation, there's the opportunity to focus on the negative, and then there's the opportunity to discover what the negative might be able to teach you. 
I hope you'll keep these examples in mind when you have to deal with something negative - whether that's the coronavirus, a failed business, or anything in between. I also hope this perspective (that you really haven't "failed" if you've learned or grown from the experience) helps you gain the courage to go after your dream or make a big change. It's not really about whether the dream or big change succeeds, it's about who you become along the way. Cheers to staying safe, calm, grounded, and positive over the next few weeks.
xoxo,
Stacy
Stacy Mikulik