Don't Let Your Boss Determine Your Future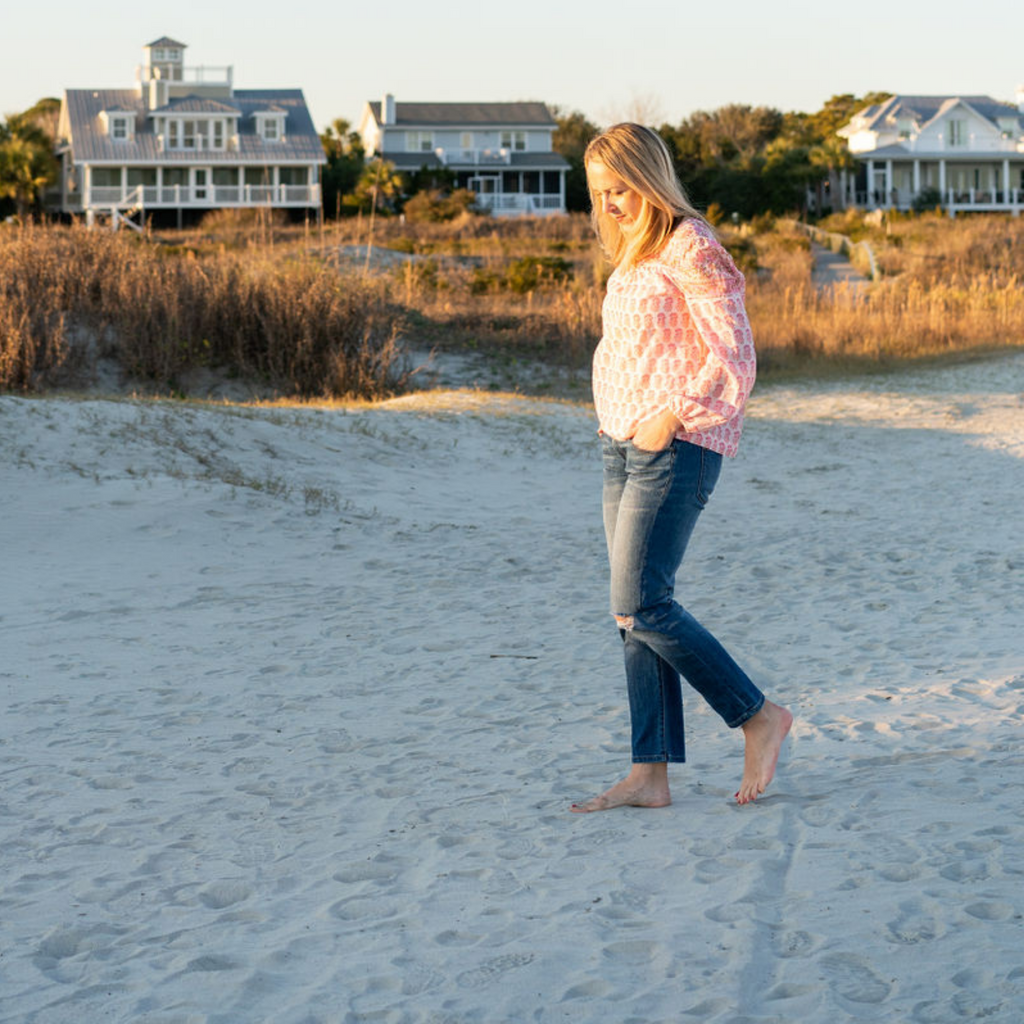 Welcome to another edition of my Weekly Journal! I use this space to share about my journey from lawyer to jewelry business owner. I was inspired to write this week's journal entry from a conversation I had with a friend this week. We were talking about career choices and career trajectories, and it made me think about the reason most people end up unhappy in their careers. It boils down to unintentional career decisions. And by that I mean decisions that are made with out any intentional decision-making. They're decisions that are backed with the phrase, "Well, that's just what you do in my career field." For example, "Well, everyone who is a lawyer at a law firm eventually tries to become partner." No, no they don't. They leave for a lawyer job at a corporation, they go to work in politics, they leave the law altogether and do something entirely different. You see what I mean? But it's so, so easy to get trapped on the path that "everyone else" takes, especially when you are young and don't really know any better because of the lack of career experience. 
Think about your last performance review at your workplace. Chances are your manager discussed growth potential and possible next steps in your career, right? I hope so. But, chances are, there was something lacking in this conversation and that's what YOU want for your career. Chances are your manager assumed that you want to be promoted to the next level and assumed that you are going to take the "normal" career path that everyone in your role at your company takes, correct? It's hard to speak up, and much easier to just go along with the assumptions your manager has made, isn't it? But the absolute worst thing you can do in your career is live by default, do what's "normal" for your position or role, and allow your boss to determine your career trajectory. This is how we become unhappy at work, if we aren't there already.
Like anything in life, when you completely neglect what you want, you end up living by other people's standards or expectations. This is often a recipe for unhappiness or - at best - a mediocre feeling about your career. This is because you've had no input into the course of your career. And 40+ hours per week is a lot of time doing something you didn't intentionally decide upon. And, trust me, it feels even longer when you are very unhappy doing it.
I fault managers for this. They take a one-size-fits-all approach and just assume that everyone in Role X wants to next be promoted to Role Y, and so forth. We aren't all the same and people want different things. Why managers aren't taught to accept this is beyond my imagination, especially in this day and age when it's very common to only work at a workplace for several years before moving on. It creates secrecy in the manager/employee relationship and it leads to surprise when someone leaves the workplace. Perhaps if your manager knew, for example, that your ultimate goal was not to become a law partner in the law firm but to work for a legal department at a big company, he or she wouldn't be shocked when you turn in your resignation papers and have to scramble for your replacement. But he or she never asked and, furthermore, made it uncomfortable for you to express your desired career path by making assumptions. Both sides suffer here.
So my biggest piece of advice to you is to think intentionally about where you want your career to go. What do you want to be doing in 2 years? 5 years? 10 years? Do you want to stay full-time or go part-time at some point? Do you want to move to a different geographic location at some point - for example, closer to home to be near your parents when you start to have kids of your own? What do YOU want? Some people have never even stopped to think about it.
Once you've gathered your thoughts about your career desires, make career decisions from that point of view. Don't haphazardly take on responsibilities and volunteer for things in your workplace if they are out of alignment with what YOU want. Sure, there are some responsibilities we don't have any choice about. Some things we have to "go along with" until we move on. But I'm talking about the things you CAN change and the things you DO have input on. Don't just do things because "it looks good" and because it'll impress your parents or your co-workers. Make decisions in alignment with where YOU want to eventually end up in your career. Because if you don't - and this is a harsh truth - you will have no one to blame but yourself when you wind up unhappy and stressed out 5 years from now because you made very unintentional decisions about your career. Make your career happiness and your career goals your first priority, and take intentional, purposeful action from there. 
If you've been unhappy in your career for some time now, take a breath and think about this. Did you give up personal responsibility for your career decisions and just go along with what your boss assumed or expected of you? What intentional decisions can you start making today, to change your career trajectory? Get a plan in place - you don't have to do anything drastic or sudden. Book an appointment with a career coach if you really need some guidance. You can do it! 5 years from now, you'll be so happy you did.
I hope you're able to learn something valuable from my own experience. If you'd like my Weekly Journal sent straight to your inbox every week, click here to subscribe.
P.S. Are you on Pinterest? I have a Weekly Journal board on Pinterest so you can easily navigate my journal entries. You can view and follow the board by clicking here. I've written so much about quitting my lawyer job to start g+h over the past few years and I want to make it easier for you to access and read the entries that resonate most!

xoxo,
Stacy
Stacy Mikulik