Be Willing To Take A Risk!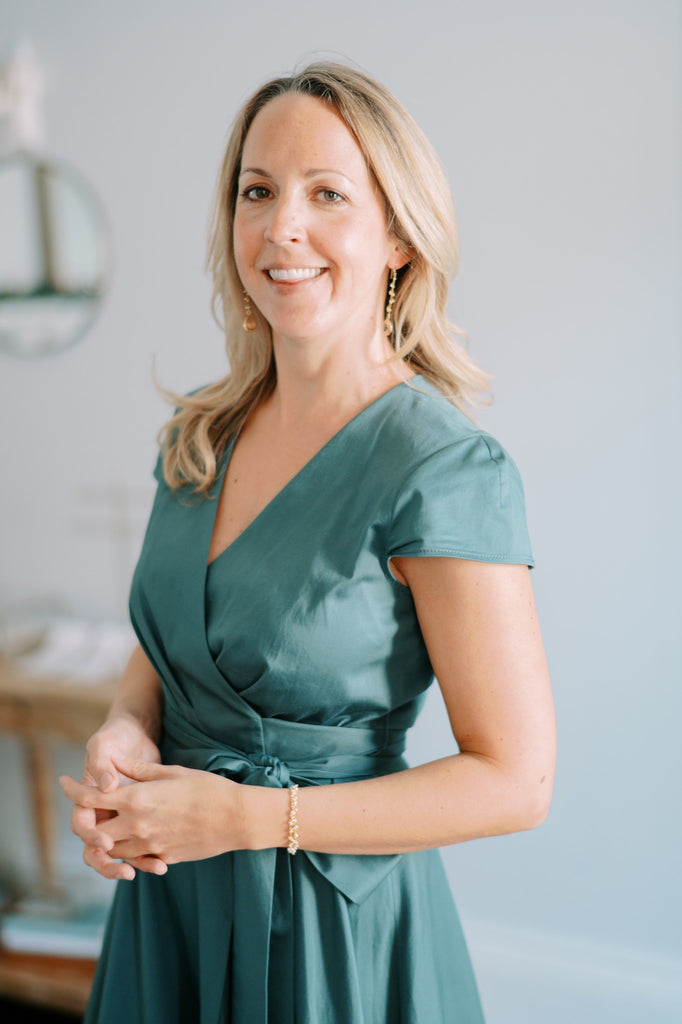 Welcome to another edition of my Weekly Journal! I use this space to share about my journey from lawyer to jewelry business owner. In last week's journal entry, I gave you something to think about when it comes to finding career happiness in 2023. And in this week's journal entry, I'm encouraging you to take a risk. Bet on yourself. Life is short. If there is something you feel possessed to do, do it. You can always go back to your "old" life if it doesn't work out!
Whether you feel called to start your own business, switch career paths, or just take a completely different route within your established career path, there are no guarantees that it's going to work out well for you. Heck, there are no guarantees that any one of us is going to wake up tomorrow! At some point in time, you are going to have to take a risk and decide to go for it (or not). But here's what I want to tell you. Here's the perspective shifter. It's not about whether the business succeeds or whether the career change turns out well for you. It's about what you learn along the way and how you grow and develop as a person as a result of the experience. You've heard me say it before and I'll continue to say it again: it's about the journey not the end result. For example, perhaps you'll quit your job this year and start your own business, and perhaps it'll fail before you can even blink. But along the way, you meet so-and-so and they are starting this other new company and, when your company goes belly up, you go work for them. And at that new job you meet your future husband, etc, etc, etc. You just don't know WHY you are being called to do something when you are called to do it. Perhaps, like in my example, you'll look back and see that it had nothing to do with your career development but something else wonderful came of it. You just don't know. Don't let another year go by playing it "safe" if you have a burning desire in your heart that just won't go away. Trust it. Trust yourself. Trust yourself enough to know that if it doesn't work out, you're going to be ok and you'll figure it out. You will!
And for goodness sake, give up the false assumption that your corporate job is "stable" and "secure" and therefore not worth giving up. This is one of the biggest road blocks to starting your own business or switching careers. And it's especially applicable this year! Layoffs are going to be everywhere you look because of the economy. That corporate job does have some risk to it. Don't be fooled otherwise. Listen, I know a little about layoffs because I used to be an employment lawyer and as part of my job, I sometimes organized and approved them from a legal perspective. It pained me to know that I had a list of names of people who were going to be laid off in a few weeks or a few months and they had no idea. No clue! In a small business, where you're really part of the inner workings of the business, you might have an inkling that layoffs are coming because you know the company stats and the revenue numbers, etc. But in a big corporate America, where you are just a cog in a wheel and there's no transparency, you have absolutely no idea how the company's budget is allocated and where it's suffering, or even if it's suffering, and how the leaders are going to handle that problem (i.e. by getting rid of you and some other employees). So stop kidding yourself. A corporate job is not stable. People are blind-sided by layoffs every. single. day. So please don't use the excuse that your job is "secure" as a reason to not pursue what's on your heart. And as I said before, you can always go back if it doesn't work out (or to another corporate job - because there are millions of them)! 
I hope in this new year, you get the courage to follow what's on your heart. You just don't know where it's leading you!
If you'd like my Weekly Journal sent straight to your inbox every week, click here to subscribe.
P.S. Are you on Pinterest? I have a Weekly Journal board on Pinterest so you can easily navigate my journal entries. You can view and follow the board by clicking here. I've written so much about quitting my lawyer job to start g+h over the past few years and I want to make it easier for you to access and read the entries that resonate most!

xoxo,
Stacy
Stacy Mikulik