One Thing All Successful Entrepreneurs Have In Common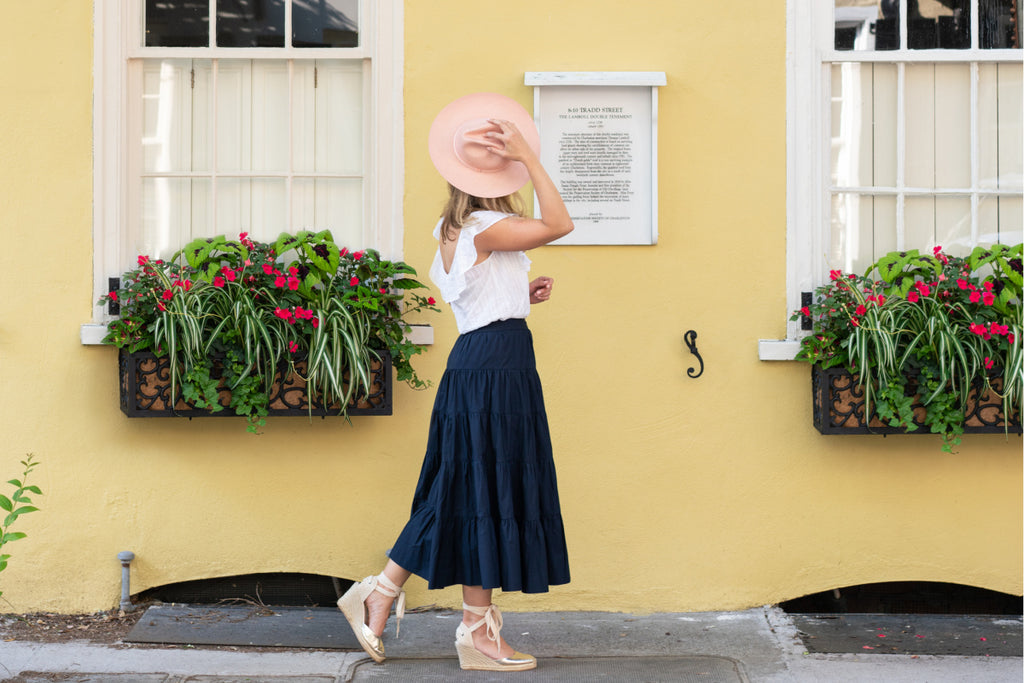 Welcome to another edition of my Weekly Journal! I use this space to share a bit about jewelry, and a lot about my journey from lawyer to jewelry business owner. In this week's journal entry, I want to talk about one thing all successful entrepreneurs have in common: the ability to question everything. They're the ones that can look at something and say, "Why do we do it this way?" They're the ones that can examine a common habit and say, "Maybe there's an easier method." Their ability to question everything allows them to come up with innovative products and services that no one has ever thought of before. It allows them to see gaps and openings in the marketplace that no one has filled yet. Their ability to question is important for another reason - it usually gives them to courage to leave behind corporate America (or wherever they work) to pursue greener pastures. They have the ability to question the status quo and the current routine and say, "I deserve better. There is a better career path out there for me." Do you want to be an entrepreneur someday? Let's talk about this "ability to question" a little more then.
If you're struggling a bit to develop your "questioning" muscles, start by becoming a better observer. Observe the things around you and really think about how they fit into the big picture. Don't take anything for granted - from the simplest decision you make during your day to the most difficult. Think about why you do what you do and how you do what you do. Try it just for one day! Observing (instead of blindly going through the day) will naturally lead you to questioning.
This is how I started. Growing up, I was pretty quiet. I was always observing others, watching the things going on around me and analyzing how they fit into the big picture. For example, when I got my very first job at a law firm after graduating college (this was even before I went to law school), I was always observing how the attorneys around me seemed to "have it all" but seemed miserable at the same time. You know that "life checklist?" The one that goes something like this: go to a good college, get into a good grad school, get a well-paying job, find a great guy to marry, buy a house, get a dog, drive a nice car, have a baby, etc? Well, at this first job I had when I was 22, I noticed the attorneys seemed to have checked off all these boxes but they didn't seem happy. I questioned this a lot in my own head and came to the conclusion that achieving external "to do" lists must not be the road to a lifetime of happiness. I thought to myself, "Could you imagine that? Working so hard to check all of these things off your list, only to get to the end and not find happiness waiting there for you?" Geesh, what a let down.
Then, after I graduated law school, I got my first job as an attorney, and really started questioning retirement. Like, ok, I'm supposed to contribute to a 401(k) and save, save, save for retirement at age 65, but in the meantime I'm supposed to hate my life working at this draining, miserable office job? What if I don't make it to 65? Even if I do, at age 65, it tends to be harder to spend all day out in the sun at the beach, go parasailing, and do all the adventurous things we were made to do! "This can't be right," I thought. While these thoughts came really naturally to me, no one else seemed to think them. They all just accepted that "this is the way it is." But my heart was screaming out, "Why?! Why do we need to accept this?" I mean, think of the concepts "TGIF" and "weekend." "Thank God It's Friday" is such a well known phrase it became an acronym and even a restaurant. But isn't it so sad that we dislike our jobs so much that we, as a culture, say "TGIF?" Isn't it sad that we, more or less, live for the weekend?
These two observations, these two questions, really built the foundation for me quitting the legal profession altogether. Now, as an entrepreneur, I think it's kind of funny when someone says to me, "Have a good weekend" because I feel like I live all 7 days of the week! I'm no longer dying to get to the weekend. It's such a free and happy way to live, let me tell you.  
After I quit, my ability to question things led to success as an entrepreneur in multiple ways. First, when I started my jewelry line, I decided to make bridesmaid jewelry a focus. Why? Because no big companies were targeting this niche in the marketplace. Why not? Who knows! But I thought it made a great fit for my style of design. After doing some research and questioning of my own, I decided to go after this niche.
Then, when I was pricing my jewelry, I noticed that wedding jewelry in general seemed to be priced really high (like $250 for one pair of earrings at Nordstrom) or really low (like $20 for a pair of earrings on Etsy, the quality of which I couldn't be sure of). Why wasn't anyone filling the gap in the middle? Who knows! But again, after doing some research and questioning on my own, I decided to design a line that could be priced somewhere in the middle.
Now, 3 1/2 years into my jewelry business, I'm working on refining my business procedures and jewelry making processes, and my ability to question is crucial. It allows me to say, "Why do I do it this way? Could there be a better way?" My ability to question helps me to refine and streamline, over and over again. 
So you see, the ability to question sets you up for success as an entrepreneur. It's also incredibly useful for life outside of the office. For example, in today's world, where we just don't know what to believe anymore when we turn on the news, the ability to question things allows you to process and analyze the information being given to you, rather than just consume it and take it at face value. So very important today.
Develop those "questioning" muscles! They will take you far (and they make life more interesting, too!).
xoxo,
Stacy
Stacy Mikulik