Your Start-Up Business Is An Investment - Treat It As Such!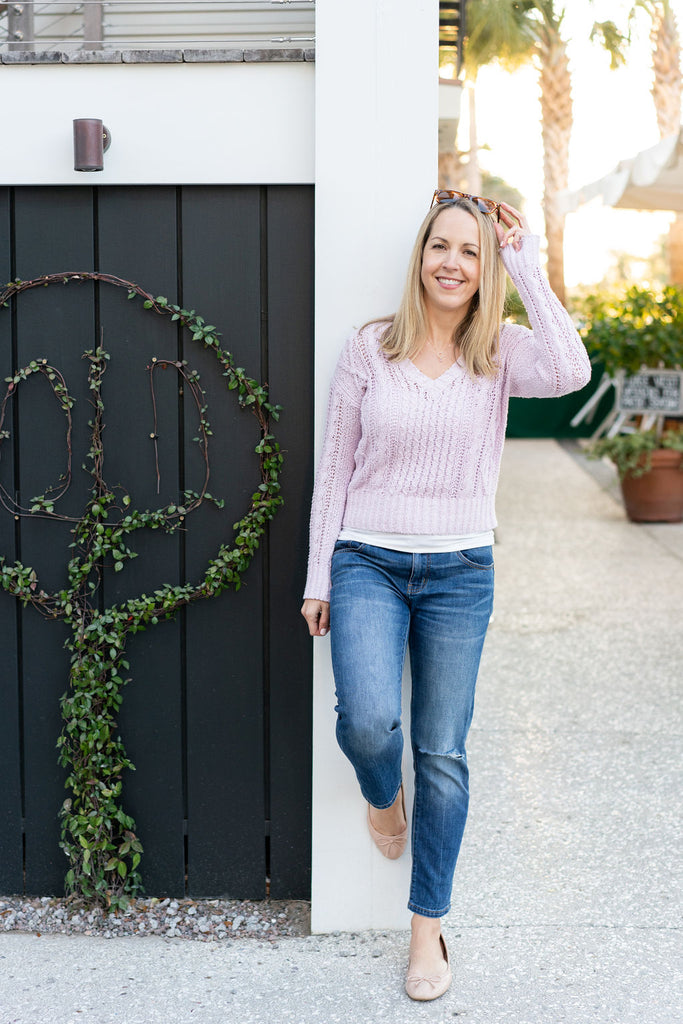 Welcome to another edition of my Weekly Journal! I use this space to share my journey from lawyer to jewelry business owner. In this week's journal entry I want to talk to the aspiring business owners out there. The new year brings a fresh start and new goals, and maybe you've decided that 2021 is your year to pursue the start-up business you've been dreaming about. If that's you, have you thought about your business as an investment? It is! Unlike a salaried job, a start-up business holds much more potential for exponential growth. While a salaried position commonly comes with yearly increases of 3% to 5%, a start-up business is more akin to buying a home in an up and coming area. If all goes well, you can turn a $100,000 initial investment into $1 million in just a matter of five or six years for example. I love this analogy in particular because when I quit my lawyer job I was at a juncture in my life where I could've put a nice down payment on a condo, but I decided to use that money to start grace + hudson instead.
So, now that we're thinking about a start-up business as an investment, let's talk about a phrase that aspiring business owners should keep in mind: if you aren't willing to invest in yourself and your business, don't expect anyone else to. When I first heard this, it cut like a knife but oh did it resonate. I was at the beginning of my business journey and cutting corners to save money was of course top of mind. I continually, though, came back to this phrase. I keenly understood that if I don't treat my business as an investment and invest money where it is reasonably needed, how can I expect people to invest in me and my idea by purchasing my products? This phrase saved me a lot of time and wasted effort trying to find ways to constantly cut corners. It also turned my start-up idea into a real brand and not just some DIY-looking hobby that I was trying to pass off as a legitimate business worthy of customer dollars.
Now, in my 4 years as a business owner, I have encountered a lot of start-up small business owners. And a lot of them harbor this negative attitude towards investing in their business. For example, they aren't getting any sales on their website but they don't want to spend money on a professional photographer to improve their product photos. They aren't familiar with basic marketing concepts, but they don't want to spend money on a $200 online course. It might sound cliche but you get what you give. And when you send a message out into the world that your business isn't worth appropriately investing in, then you're going to attract people who think your business isn't worth investing in. Do you feel me?
If you find you're harboring this attitude, what can you do? Two things come to mind - one is practical and one is mental. First, let's talk practical. There are ways to do things in a cost effective manner if money is an issue - you'll just need to get a little creative and think outside the box. For example, during the first few years of your business, work with the best photographer your budget will allow. Perhaps you can find a newbie who's just starting out with her business or maybe you can find a student at your local college who's pursuing photography and trying to build her portfolio. She'll often do it for free or for very little money, but she'll have a lot more photography skills than you do with your iPhone camera! As another example, if you don't have the money to take that online marketing class, email the instructor to inquire about payment plans. Often these instructors will allow you to pay for the class in installments. And, it goes without saying, instead of buying those new shoes you've had your eye on, put that money towards an item you need for your business. Some sacrifice is usually necessary when you're first starting out, but it'll be worth it in the end.
Second, let's address the mental side of this. Your reasons for not investing appropriate funds in your business may be 100% practical. For example, you have high expenses right now and there's nothing you can do about it, in which case perhaps you put off starting your business until you can get your finances in order. But I often find that money is not the sole explanation. Usually there's something else lurking in the background. If you aren't willing to invest in your business it might mean:
You don't think your business is worth investing in
You don't truly believe in your business idea
You don't have confidence that your business can be successful
You don't think you deserve a better life than the 9-to-5 most people pursue
The idea of business success actually kind of scares you (this is more common than you think! Google articles on "imposter syndrome")
Subconscious beliefs like these might be holding you back and manifesting as your unwillingness to invest in your business. Does that make sense? If one of these beliefs has a really big hold on you, you might even need the help of a coach or therapist to process it, pick it apart, dispose of it, and replace it with a more productive belief. If that's not the direction you'd like to go, try finding articles, books, and podcasts that talk about the mental and emotional issues that female entrepreneurs often encounter, self-confidence, imposter syndrome, etc. These might provide some "lightbulb moments" that snap you out of your current train of thought.
I'd like to end on this note. When you invest wholeheartedly in your business and really believe you have a service or product that can really serve others or solve a problem, people will take notice. People love to engage with businesses that radiate this energy. It feels good. It feels joyful. And conversely, people can also feel when something is off - they might not be able to pinpoint exactly what it is, but they'll be less likely to engage with your business.
If you'd like to subscribe to my Weekly Journal, click here to enter your name and email address. My Weekly Journal will be sent straight to your inbox each Monday night!

xoxo,
Stacy
Stacy Mikulik