How I Know For Certain That I'll Never Go Back To Working As A Lawyer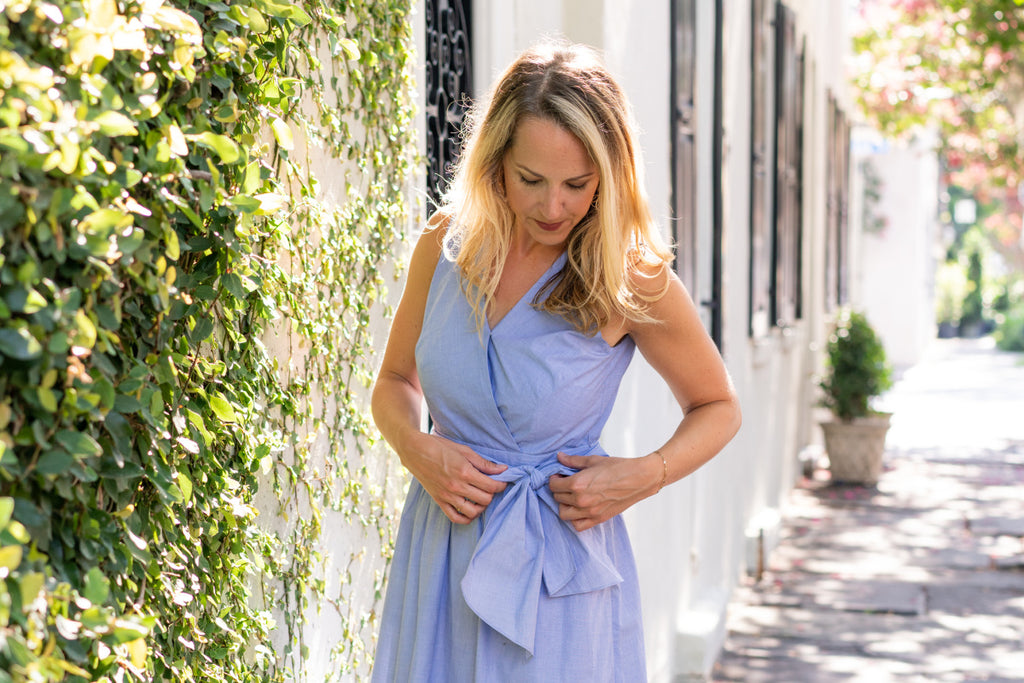 Welcome to another edition of my Weekly Journal! I use this space to share a bit about jewelry, and a lot about my journey from lawyer to jewelry business owner. In this week's journal entry, I want to tell you how I know for certain that I'll never go back to working as a lawyer. If you're new to grace + hudson, I worked as a lawyer for 11 years before I started my own jewelry business. To say that I disliked my job as a lawyer would be an understatement. But I must admit, when I first quit my job to start g+h, I felt fortunate to have a legal degree to fall back on. I knew that no matter what, I'd never be homeless and unable to pay my bills. I knew that I'd always be able to get some type of legal job with my degree and my experience. That knowing, plus my savings in the bank, gave me the ability to take a risk and try out being an entrepreneur. Anyone who has embarked on the entrepreneurial path will tell you that you spend the first two years (and maybe even longer) worrying about when you might need to crawl back to your prior career. That's totally normal. What you don't hear about so much is what life is like on the other side, when you finally surpass that marker and know with utter certainty that you'll never have to go back to your prior career. 
Here's how I know with 100% certainty that I will never again work in the legal profession. Plain and simple: I am no longer a match for it! Let me make an analogy I think we can all relate to. Bring to mind a guy or girl from your past that you either dated or wanted to date but, when you think of him or her now, it makes you cringe. Why is that? What's that little cringe all about? YOU'VE EVOLVED. You are no longer (quite literally) a match for them. If you are self-aware enough, you can probably pinpoint the exact reason why you're no longer a match, too. For example, I used to be a people pleaser. A HUGE people pleaser (which is one of the things that actually made me "good" at my job as a lawyer). What type of guy does a people pleaser usually attract into her life? Well, a guy who loves to make an inordinate amount of demands and is usually pretty self-centered. That type of guy loves to date people pleasers. Do you see how they're a match? He makes demands to feel more powerful (since he suffers from a lack of self-worth) and she wants to fulfill demands to feel needed and more important (because that's how she derives her false sense of self-worth). It's not a healthy dynamic, but it's easy to see how these types of people are attracted to each other like a magnet. It's the same with work and career. Actually, it's the same with pretty much everything in life! The things, people, jobs, etc that you have in your life right now are no accident! They're simply a match for what you think about yourself, what you think about the world, what you think about relationships, etc. 
I can see now why I fell into the legal profession and a lot of it has to do with my people-pleasing and overachiever tendencies. I was insecure and I didn't love myself very much and I tried to fill those "holes" by getting prestigious jobs. For example, the unconscious thought process that was probably going on in my mind sounded something like this: "I must be valuable and important if I have a great job that pays me lots of money!" Wrong. In addition, I derived a false sense of "purpose" and a false sense of "self-worth" by satisfying my client's and boss' every demand even if they came at 11 pm at night. Wrong again. As I stand here today, after doing a lot of work on myself with the help of a therapist and a lot of personal growth books, I no longer have those "holes" and I will no longer accept that type of work environment in my life anymore. No one is going to own my time the way law firms owned my every morning, evening, weekend, and holiday. No one is going to demand that I complete a non-urgent work task at 11 pm at night. No one is going to bark outrageous demands at me in the office. I will no longer accept that. I know now that I DESERVE BETTER. Period. And better is what shows up when you make that type of declaration and truly believe it to be so. My "better" is the life I've created with grace + hudson. I feel happy at work. I feel fulfilled at work. And I feel like work is a fun and healthy place to be. That's what I demand now of my career and that's exactly what I'm getting. And once you evolve beyond something (such as, in my case, the legal profession), there's no going back. It's nearly impossible. It's kind of like riding a bike: once you learn how to ride a bike, you can't really unlearn that. Does that make sense? It's the same with how we evolve and grow over our life span. We grow into jobs, we grow out of jobs, we grow into relationships, we grow out of relationships, etc.
I hope this gave you some food for thought! Now maybe you understand why I'm always saying, if you want to start your own business, you need to work more on your mindset than you do on your website. Work on evolving and growing beyond your present circumstances if you don't like them and see what happens next!
xoxo,
Stacy 
Stacy Mikulik