How Do You Make The Jump From A Job You Hate To A Job You Love? Here's The Key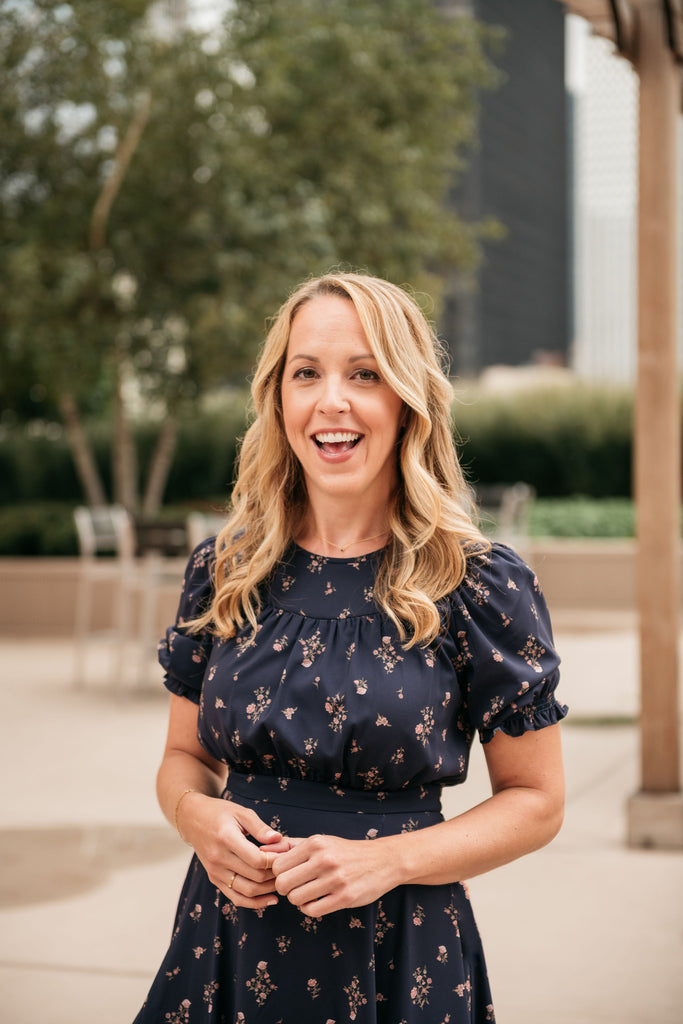 Welcome to another edition of my Weekly Journal! I use this space to share about my journey from lawyer to jewelry business owner. In this week's journal entry, I'm talking about motivation and courage. How did I work up the motivation and the courage to actually say "I quit" and start my own business? I get this question a lot. So many people want to follow a similar path, but they don't know how to make the jump from A to B. That's where motivation and courage come in. I think the mistake a lot of people make is that they're looking for something out there, when the jump from A to B really has to come from something inside yourself. And that key, that spark, that something inside of you, has to be powerful enough to give you the motivation and courage to actually make the leap. The key will be different for everyone. In this journal entry, I sharing my key and maybe you'll be able to relate.
I was a lawyer for about 11 years. I hated it from the very beginning. Literally hated it. This wasn't just a case of "work stinks" - this was literally a job that I found toxic (there's a big difference). It felt like an abusive relationship at times (and I don't say that lightly). If you're familiar with the legal profession, you know what I'm talking about and I won't go into all the details here. Fast forward and at around 8 years into my career, I landed what should have been my "dream job." I was working for an international billion dollar corporation as the Head of Employment Law for North and South America. But I felt completely empty inside. That's what happens when you strive for things that don't really resonate with your soul. It's a terrible let down. At about the same time, I lost my father to cancer. Actually, it's the 7 year anniversary today. He passed away on May 3, 2014 after a short 10 month battle with lung cancer. That rocked my world. All of my relatives on his side of my family lived into their 90's. In fact, my grandfather (my father's father) was still alive in his late 90's when my father passed. My father was the epitome of a responsible employee working a steady job, supporting his family, contributing to his 401(k) with the hopes that it would all be worth it in retirement when he finally got to move to the beach and start living life. Well that never happened. He passed away just one month after he turned age 65. Can you imagine? Working so hard for that goal only to pass away before it gets here? That was one of my big wake up calls. Our American culture lives this silly fairytale dream about how retirement is amazing and worth working and saving for for 65 years but in reality many people never get there. Or, you get there and soon after get a part-time job to keep busy because retirement has been, shall we say, somewhat of a let down. I have a relative who's experiencing this right now and it happens more than you think. A life is meant to be lived for all the years of your life, not just from age 65 onwards. And here's another thing that never made sense to me... everyone talks about living on a beach in retirement but most older folks don't like to be out in the sun and heat, right? So where in the world has this story even come from - this fairytale story that you're going to work hard, retire on a beach and live happily ever after? 
In short, I tell you all of this because this is where my motivation and courage to make the huge leap from lawyer to jewelry business owner came from. It came from the experience of losing my father 7 years ago and thinking through life. What path is my life on right now? Do I like where it's going? Does it make sense? Am I just following the story every one is taught to believe, or have I consciously decided this is the right path for me personally? Life is SHORT. And it can be taken away in an instant. I'll never forget the day I found out about my dad's illness and how his cancer was already at stage 4 when they discovered it. And I'll never forget how he longed for the simple things when he was in the midst of his illness. He just longed for a normal day at work. A normal day running errands and cutting the grass. One of my fondest memories of his last days was when he made me lunch. Yep, just warmed up some leftovers in the microwave for me. Life truly is about the simple things. Literally any one of us, at any time, could receive a similar phone call about our own health. What if you found out you only had ten more months to live? Losing a parent in particular gives you a keen awareness of your own immortality. Up until that point, you might live a little bit like you're invincible. But the greatest gift is realizing that you're not. That your time is limited here too. And to make the very most of it. Realizing all of this is how I got up the courage to say "I quit" and got the motivation to start my own business and do what I was put on this planet to do.   
If you'd like my Weekly Journal sent straight to your inbox every week, click here to subscribe. I hope you're able to learn something from my experience and also my mistakes!

xoxo,
Stacy
Stacy Mikulik