Why A Sense Of Faith & Trust Is So Crucial When Starting Your Own Business Or Making A Big Career Change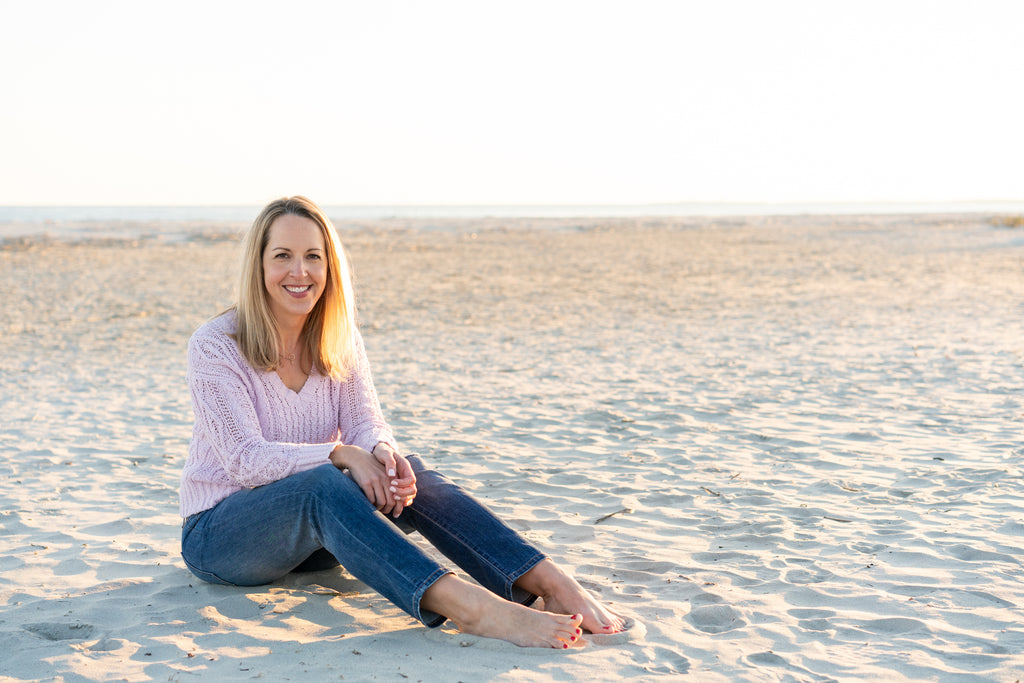 Welcome to another edition of my Weekly Journal! I use this space to share about my journey from lawyer to jewelry business owner. In this week's journal entry I'm chatting a little about trust and faith. If you desire to change careers or start your own business like I did (or maybe you're wishing to make some other big life change), there's never, ever going to be a 100% guarantee that it's going to work out. At some point, you are going to have to make the jump and trust that either (a) it'll work out the way you want or (b) it won't work out the way you want but it'll get you to the next right place you're supposed to be. It's hard to have this level of trust without some sort of faith. I talk about faith generally here and I encourage you to refer to a faith of your own understanding, whether that be in God, in the "Universe," or in some other source. And if you don't have a faith or a divine source, even more reason to read on and give it some consideration because it might be what's missing in the whole equation.
Let's back up a second. I wanted to write about this topic of trust and faith because I recently realized just how crucial it was to my journey from lawyer to jewelry business owner. Brief recap: I was a miserable lawyer for 11 years. I lost my father to cancer in 2017 and that experience made me realize that life is short and no amount of time is guaranteed (yeah, yeah, everyone knows this, but in my experience you don't truly understand this until you lose a parent or someone close to you before their time should really be up). You start living life differently when you truly understand that life is not guaranteed and you might not be here this time next year. So, as you might guess, this experience caused me to reevaluate my career choice and propelled me to make a huge change in the aim of finding more happiness and peace. Fast forward to 2021 and, boy, have things really changed! My jewelry business will turn 4 years old this June and is growing by leaps and bounds. When I think about my father's death now, I can't help but think how proud he would be that I used it for good. That I used that experience in a positive way. I allowed it to change me and to change my life. And I know my dad would be so proud to see me living out my dreams and living life with a deeper sense of purpose. It's as if his death gave me new life. And what better gift can a parent give his child? 
So that brings me to my main point: the absolute worst thing that I've ever experienced in my life (watching my father die from cancer in hospice care) led me to the greatest thing I've ever experienced in my life (my new career and business, and all the happiness, peace, and new people it's brought into my life).  
After that experience, it's actually hard for me to NOT trust that everything works out exactly the way it's supposed to. Phrases like "everything happens for a reason" have a deeper, more profound sense of meaning. I'm 40 years old now and, looking back, I can see why some things worked out the way I wanted and why some things didn't. The dots seem to connect in ways I couldn't see at the time. In small ways and in big ways. In all ways. And so my trust and faith in a higher power has grown tremendously. It's pretty difficult to rattle me these days because I look at even the negative experiences as divinely orchestrated. How can I not? The most negative thing that's ever happened to me led me to the most positive!
If you find yourself rolling your eyes at phrases like "everything happens for a reason" and "it'll all fall into place" and "if it's meant to be, it'll be", I don't blame you. Those words seem pretty empty and meaningless until you have a strong sense of faith and trust. And then you understand just how deep and rich with meaning these phrases are from your own first-hand experiences.
Ok, so let's get back to making a big change, whether that's changing careers, starting a business, or something else. Many people who want to make a big life change are nervous and anxious to make the leap and so they procrastinate, put it off, find excuses, and sometimes years and years go by. The fear that it might not "work out" is overpowering and they just can't seem to get past it. And justifiably so - there's fear because there is no 100% guarantee that it'll work out.
So what pushes some people across the finish line - from wishing and dreaming about a big life change to actually making it happen? To me, there's only one thing that can do that, and that's faith and trust. Faith and trust that you've been given the desire in your heart for a reason and that it won't lead you astray. Faith and trust that even if it doesn't "work out" the way you are dreaming about, the experience will ultimately teach you things, connect you to new people, and lead you to the next right opportunity. Faith and trust that the experience won't kill you (said figuratively of course, but I feel like so many people think about changing careers or starting a new business as if it's a life or death decision and it's just not! I promise you will not die if you decide to do either of those things). Faith and trust that you will figure out a way to pay your bills. Faith and trust that you will be able to figure everything out. And on and on the list goes...
If you are deeply desiring to make a big change but you just can't move from the dreaming and planning stage to the action stage, I encourage you to examine your faith and your trust in a higher power of your choosing and your own understanding. Whether that looks like meditating, praying to God, asking for guidance from a guardian angel (maybe that's a close relative in heaven you feel divinely connected to), reading the bible, returning to church, some other form of worship, or something else. Making a big change is hard and we're given no guarantees, but when we have a faith and a trust that all will be well no matter what, we find the deep courage to move forward. 
I hope this journal entry was helpful to you and made you think about life from a different perspective. If you'd like my Weekly Journal sent straight to your inbox every Monday night, click here to subscribe.

xoxo,
Stacy
Stacy Mikulik