What It Feels Like To Be A Beginner In Business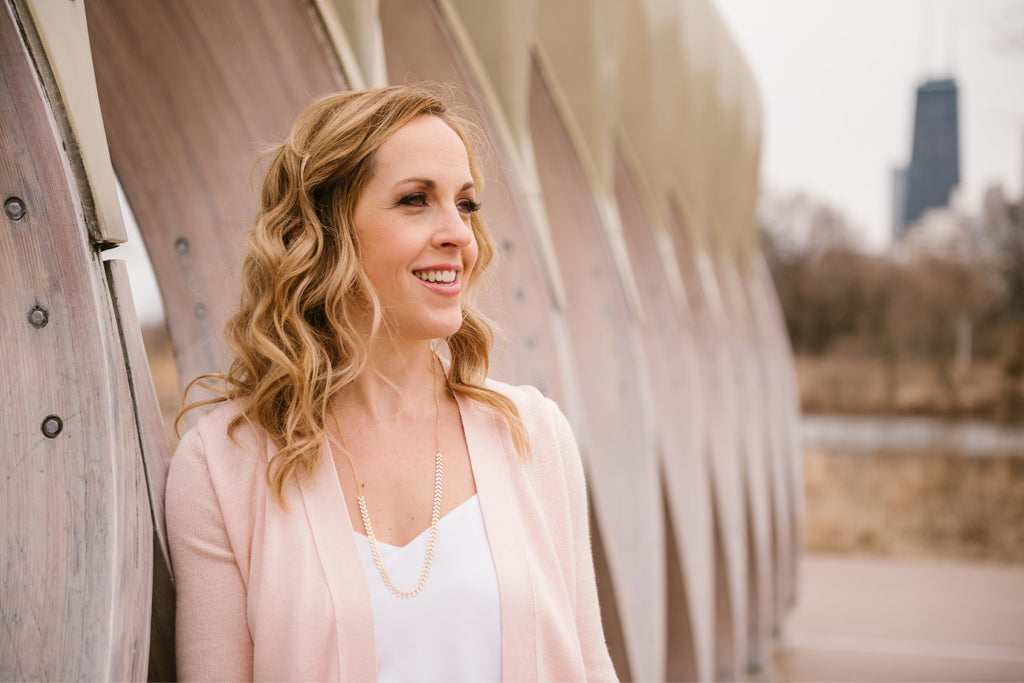 Welcome to another edition of my Weekly Journal! I use this space to share a bit about jewelry, and a lot about my journey from lawyer to jewelry business owner. Many of you want to start your own business, but have you ever thought about what it might feel like when you finally take the plunge? I started grace + hudson three years ago in June 2017 as an online business. I finished 2019 as a six-figure business which was so exciting (it definitely gave me the "I've made it!" feeling). Then, in early 2020, I signed a store lease to expand my business by adding a storefront in downtown Charleston. I opened my store two weeks ago and I feel like a beginner again. I'm sharing what it feels like to first start out on the big, new, scary, exciting adventure of business ownership because if you don't know what's "normal" and what's not, you might give up on your business too soon.
The most critical thing to remember is that you're going to feel a little lonely in the beginning. This is normal! You won't open your doors and immediately have hundreds of customers waiting to throw their money at you. I wish it were that easy! If it were, everyone would have their own business. Similarly, if your business is all online, you might hear crickets every single time you post something on social media about your services. When that happens, don't compare yourself to other online businesses that have tons of followers - remember, they too were beginners at one point. Instead, realize that you need to put time and effort into marketing. Marketing is simply the act of making people aware of your business and what you have to sell. Most likely, no one is buying from you yet because no one knows about you yet! Don't assume that no one is buying because your product stinks. Too many people assume the latter, get very discouraged, and shut their doors before their business was given a fair chance.
In the very beginning of grace + hudson, I sometimes went weeks without getting a single sale on my website. If I didn't know that was normal I might have thought, "Wow, my jewelry must stink. Maybe I should just go back to being a lawyer." But thankfully I knew that it takes time and effort to grow a business (especially online where there is much more competition). This is the single hardest thing about starting a new business: sticking with it and believing in your products or services even when no one is buying them. Try this exercise - it might make you feel better: look up the businesses you love and find out when they were founded. I was shocked to learn that some of the companies I love were founded long before I knew about them. It takes time. Be consistent. Show up in the best way you know how. And over time, you will build your own tribe of loyal and returning customers.
The second thing I want to talk about is self-doubt. It takes a lot of courage to start your own business. The fears and doubts that held you back before you took the plunge don't automatically go away. It is very normal to open your shop or launch your website and continue to wonder, "Did I make the right decision?" Take some deep breaths, exhale the self-doubt and worry, and focus on what needs to be done to operate your business. Self-doubt is going to be part of any adventure that requires guts, determination, and courage! 
The third and final thing I want to mention are the frustrating customers or clients. If you aren't prepared for them, the first one just might make you cry! But it's a fact of life that comes with the territory. People are by their nature, funny creatures. They'll have incorrect expectations and often want you to deliver champagne on a beer budget. They'll say weird things, make annoying requests, and sometimes be downright rude. For example, I am shocked every time I receive an email from a potential customer trying to negotiate the price of my jewelry. This happens at least several times per year! And I'm not referring to, "Do you have a discount code?" That's perfectly acceptable. What I'm talking about is the customer who says, "I know this necklace is $74 but would you accept $50?" I always think to myself, would that person have the gumption to send the same email to Macy's or Nordstrom? Heck no! So what makes them think it is acceptable to email a small business owner with this type of request? I just don't know. Whenever you encounter an unfriendly or rude customer, realize that it's them, not you. They most likely had a bad day, or weren't raised with proper manners. It just comes with the territory. Be kind and do the best you can to meet their expectations, but never feel like you have to concede to a request if it doesn't feel right to you or just doesn't make sense financially. There will be more customers - you certainly don't need the annoying ones.
Business ownership is an exciting adventure. Enjoy the beginning because, if things go well, you'll soon be so busy that the beginning stages will become a distant memory!
xoxo,
Stacy 
Stacy Mikulik