What Gift Is The Universe Trying To Give You Right Now?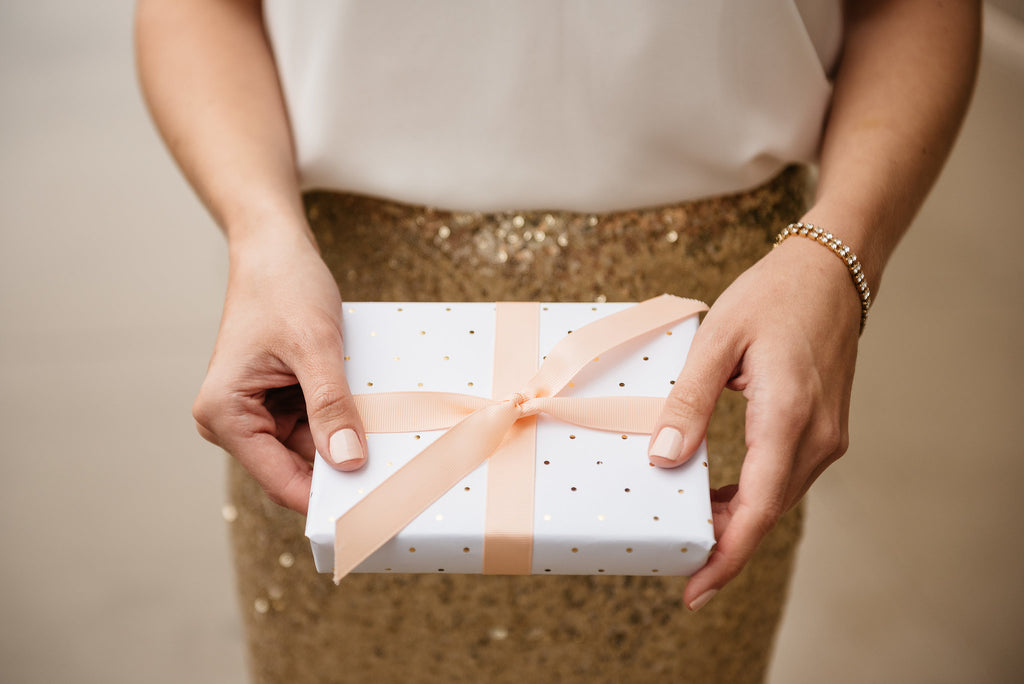 Welcome to another edition of my Weekly Journal! I use this space to share a bit about jewelry, and a lot about my journey from lawyer to jewelry business owner. In this week's journal entry, I want to again stay relevant to what's happening in our world with the coronavirus. The energy that I'm feeling these past few days reminds me a lot of the energy I felt when I was going through my own personal crisis in 2014 when my father passed away from cancer. Life stops and takes a long pause, whether you like it or not. The world forces you to reorganize your priorities. You have no choice but to cease your existing routine. Being in a space like that is incredibly disorienting. And very scary. But it can also be an incredible gift if you allow this time to change you, rather than resist it and complain about it.
Each one of us can learn something significant about ourselves right now. Maybe you've been hustling and grinding for years and this quiet time has already shown you that you need to slow down for the benefit of your physical and mental health. Maybe it's shown you that you haven't been a terrific friend because you've been "too busy" and you need to make more of an effort in your friendships. Maybe it's shown you that you've been taking your health for granted, and you've already started to take more walks around the block and cook healthier meals. All of these changes are true gifts that can stick with you for a lifetime and increase the quality of your life from here on out.
The other gift that's readily apparent right now (for many of us anyways) is time. A few months ago, I took a poll on my Instagram Stories because there are so many women out there who want to start their own business but haven't yet. I wanted to understand what was holding them back and see if I could help (and I've since offered a Mentoring Program which you can read more about by clicking here). I distinctly remember that most of the women who replied said they haven't started their own business yet because they just don't have the time. Think about all the things you've put off or declined entirely because of a lack of time. Here it is! We will never get this time back. We can spend it glued to the news, hearing the same information being repeated over and over again, or we can make mature decisions to consume the news several times per day in smaller chunks and use the remaining time proactively. Maybe we're all built differently, but I feel a heck of a lot better working on a jewelry project with my favorite playlist in the background than I do sitting in front of the news for 2 hours at a clip. Maybe one of your coping strategies during this difficult time can be working on the project or the business idea that you have never had any time for. Start small - set aside 20 minutes tomorrow to work on it. See how it feels. You may find that it excites you and distracts you from your worries so much that an hour goes by in the blink of an eye. It might be the best thing you do for your mental sanity all week. And maybe not - but at least you gave it a shot. You have nothing to lose!
When things get tough this week, I hope you are able to take a breath, sit down, and focus on the gifts that are being presented to you right now rather than the difficulties. It's our choice to direct our energy towards what's missing and what we've lost... or towards the opportunities and lessons that are showing up for us right now and can forever improve our lives going forward.
Stay calm, stay healthy, stay positive!
xoxo,
Stacy
Stacy Mikulik