Three Must-Read Books For Making Big Change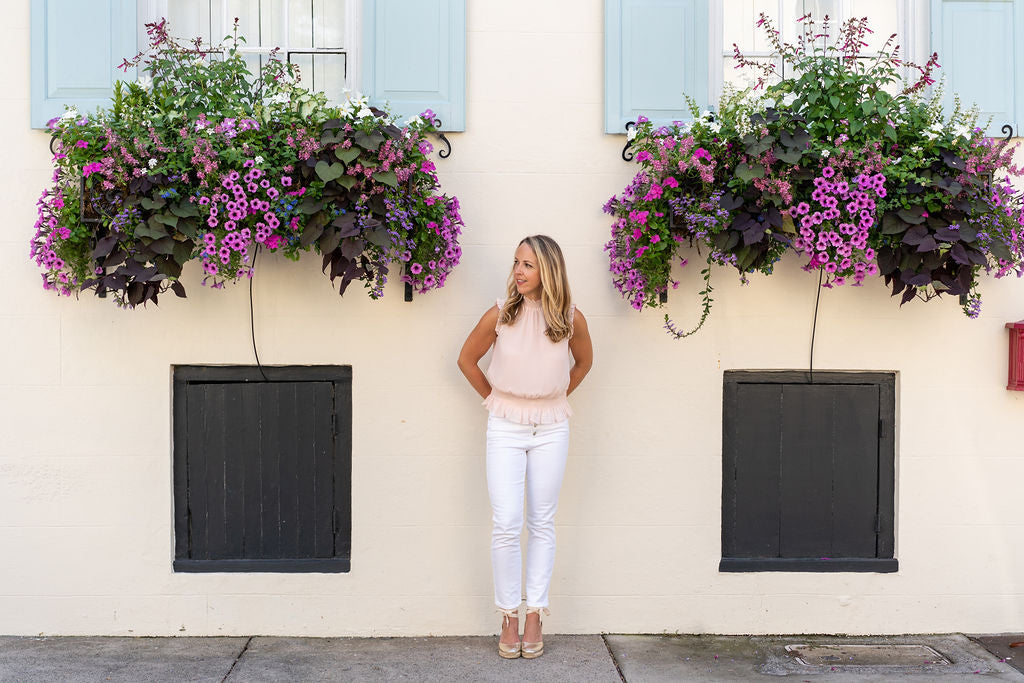 Welcome to another edition of my Weekly Journal! I use this space to share about my journey from lawyer to jewelry business owner. In this week's journal entry, I'm sharing my top 3 book recommendations for making big change. If you want to make a big life change like I did, it first starts in your mind. It starts with an idea or a desire or a dream. So how do you make that idea in your mind a reality? You have got to change your mindset around that topic. You can't create a different reality with the same thought patterns. Makes sense, right? Well, these books will help you do that:
1. Know Yourself, Know Your Money by Rachel Cruz
The number one reason holding people back from doing what they love is money. No surprise there. So if you'd like to make a big career change or start your own business, you must first get a grip on your finances. A lot of people feel overwhelmed by that so they just stop there, whining about how they'll never be able to break out of their current career because "I just don't have the money." But there's another choice available to you! You can feel secure and confident around money when you start educating yourself about it. This book is a great place to start because it helps you discover WHY you handle money the way you do. Once you understand your thoughts and habits around the topic of money, it becomes a whole lot easier to change them and move forward into healthier money habits and practices. This book is definitely much more about mindset than it is about personal finance tips and tricks. The tips and tricks mean nothing if your mindset isn't in the right place. This is why some people who win the lottery end up in bankruptcy. Throwing money at the problem doesn't help if the underlying beliefs and habits don't change. You feel me? Get the mindset right first, and then focus on the nitty gritty of personal finance (and the author Rachel has a great You Tube channel with tons of information on that).
2. A Return To Love by Marianne Williamson
This book is based off another book called A Course In Miracles, which asserts  that everything we do, think, and say either stems from love or stems from fear. In other words, we only have two choices in life - take action from a place of love or take action from a place of fear. And the choice we make dictates our reality. This  concept was very eye-opening for me because I realized that so many of my actions were coming from a place of fear. "Fear" encompasses all sorts of negative emotions, like doubt, worry, and the thought that we're not good enough or not worthy of something. It was no wonder that I was in a job I didn't like and not experiencing all the joy the world has to offer. When I learned how to make choices not from fear, but from a place of love (which encompasses all sorts of positive emotions like peace, joy, and personal empowerment) my life truly did begin to change. And it changed dramatically.
If you find this book overwhelming (it is pretty deep!), I encourage you to head straight to the chapters on work and career, and also the one on love and relationships. These chapters are the most relatable because Marianne is great at giving real life examples we can all relate to. In turn, that makes the principles she discusses a little more understandable. In particular, I find the chapter on relationships to be incredibly enlightening. I found myself saying over and over again, "I never thought about it that way before" and it's helped me greatly in my own personal relationships. Once you get through this book, I think you'll agree with me that there is ALWAYS another perspective. There's always another way to look at something. There's always a choice to see good in something that we'd ordinarily label as "bad." And once you understand that it's YOUR choice how you view a situation, you'll catch yourself reframing all sorts of ideas in your head. That is absolutely critical to making big change. You can't create a different career or a different life for yourself with the same old thought patterns that got you to where you are today. It's not easy, but once you understand and grasp that, you'll gain so much power. The rest is easy in comparison.
One more thing to note - the book You Are a Badass by Jen Sincero covers a lot of the same principles but in a very funny way (as you can gather from the title). So if you just can't get through A Return To Love, try Jen's book. If you read enough of these books on mindset you'll come to realize they are all saying the same things - it's just a matter of finding which authors resonate with you. For example, Gabby Bernstein is another author that writes about the same principles and her style is different from both Marianne and Jen. So keep on searching until you find the author that connects with you.
P.S. Try the Audible version of Jen's book. Her dry humor in her own voice is pretty hilarious at times. Marianne's though is a little too deep to listen to on Audible, in my opinion. I needed the words in front of me so I could reread them over and over again.
3. May Cause Miracles 40-Day Guidebook by Gabby Bernstein
Speaking of Gabby Bernstein, my third book is written by her. None of the information in these books is going to be useful to you in real life unless you apply it in every day life. Easier said than done! This guidebook helped me do that. I reached a point in my life where I had all this knowledge from so many books and webinars and videos, but nothing was really changing in my own life. I was aware of the patterns and habits that were holding me back, but they weren't really changing. Well, this book sparked the change. It taught me how to practice the principles I learned on a daily basis. It taught me how to incorporate them into my own life. I recommend the Audible version over the written version so you can listen to each of the 40 days during your commute to work or while you get ready in the morning. This makes it much easier to stick to the 40 days. 
Once you finish the 40 days, you have the freedom to pick and choose how to create your own daily practice. Mine has evolved over the years, and yours will too, but I think you'll agree with me that tapping into these principles on a daily basis is critical to your success. 
These books helped me to see myself and the world differently. And changing my mindset - especially as it relates to career and money - was absolutely critical to my success. I continue to read books in this area because each new growth phase of a business requires something different from you. It truly is a journey of personal growth, not just business growth! If you're thinking about making a big change like I did, I hope you'll pick up these 3 books and see just how possible it is to think differently about yourself, the world, and your dreams.
If you'd like my Weekly Journal sent straight to your inbox every week, click here to subscribe. I hope you're able to learn something from my experience and also my mistakes!
P.S. Are you on Pinterest? I'm in the process of creating a Weekly Journal board on Pinterest so you can easily navigate all of my journal entries. You can view and follow the board by clicking here. I've written so much about quitting my lawyer job to start g+h over the past couple years and I want to make it easier for you to access and read the entries that resonate most!

xoxo,
Stacy
Stacy Mikulik