Things Happen Quickly When You're On The Right Path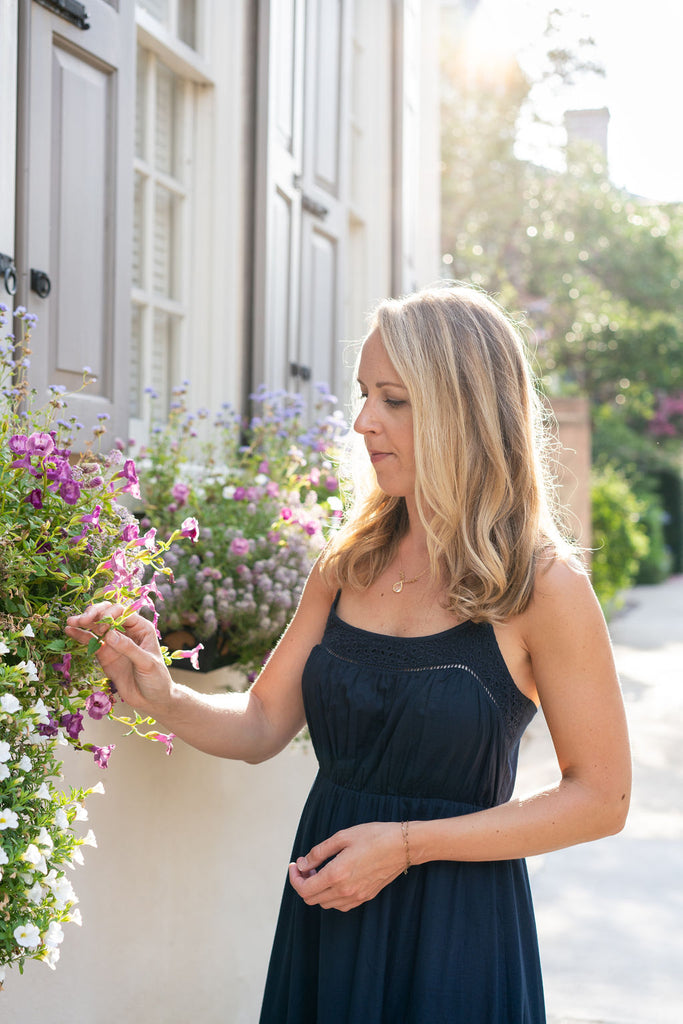 Welcome to another edition of my Weekly Journal! I use this space to share about my journey from lawyer to jewelry business owner. In this week's journal entry I'm writing about how things can happen so quickly when you're on the right path. I think a lot of people who want to start their own business or change careers like I did get so caught up in the fears of what can go wrong. Naturally! We humans usually don't love the idea of change. But we get so consumed with those thoughts that we forget or overlook just how quickly things can fall into place when they're right and when they're meant to be. I'm sure you can look back and point to something you decided to do, big or small, and say, "Wow, I'm so glad I did that! Things just seemed to fall into place!" Why do we forget those experiences and instead focus so much attention on what can go wrong? I don't have the answer to that but I can tell you that you can (and you must!) choose differently if you want to make that big change. Otherwise, you might find yourself in the same spot 5 years from now, still hemming and hawing over whether you should make the leap.
Let me share a little of my own experience to help illustrate the point. I quit my lawyer job in February 2017. I was living in Chicago at the time with no intention to move or to ever expand my e-commerce business into a brick and mortar storefront. But just 3 years later, in 2020, I opened a storefront in downtown Charleston. What?! If someone would have told me that in 2017 I would have told them they're out of their mind. But you see, when you're in alignment with your purpose, your talents, your gifts, your God-given dreams, things just have a way of falling into place. And they often fall into place FAST.
Have you ever heard of the book The Alchemist by Paulo Coelho? It is a very famous book and a quick read, so I highly recommend it if you're on your journey to finding your purpose. Anyways, there's a famous quote from that book that goes something like this: "When you want something, all the universe conspires in helping you to achieve it." It is so true. That power is always available to us. The problem is we often block the power with our own thoughts, our own plans, our own self-limiting ideas (and that's a whole other topic for another journal entry!).
So, anyways, I'm living in Chicago and right around September 2018 (so about 18 months after I originally quit my job) I get this huge overwhelming urge to move out of Chicago. I did enjoy living in Chicago at the time, so it was a bit of a surprise to feel this so deeply. But I paid attention to my gut and after thinking it through for a couple weeks, I decided to sublet my apartment for a couple months and explore the idea without committing to it. Fast forward just a few months later and in May 2019, I moved to Charleston. And then three weeks later I met my now boyfriend of almost two years. And then not even one year later, I signed a lease to open my first storefront. Wow! It blows my mind that I haven't even lived in Charleston for two years yet (in about 7 weeks I'll hit my anniversary mark!). But that just goes to show you - when it's right, it's right. When it's meant to be, it all lines up. And it can line up quickly. Sometimes I have to remind myself, I haven't even been out of the legal profession for a full five years. Yet it feels so far away. It feels like I've lived another lifetime since then. So much has happened.
Anyways, I share this journal entry this week because I want to give you a little encouragement to think about how quickly things can line up when they are meant to be. When you're on the right path. When you are lining up with your purpose. Trust your gut. Go for it. You can always go back to your "old" life. Trust me. It's so easy to just go back and get another job in the same field you're currently in. Will it be comfortable and fun? No, but you could figure it out. I prefer to adopt the phrase "you have nothing to lose" rather than get so tied up in the fears that I stay stuck for years. Life is far, far, far too short for that. 
If you'd like my Weekly Journal sent straight to your inbox every Monday night, click here to subscribe. I hope you're able to learn something from my experience and also my mistakes!

xoxo,
Stacy
Stacy Mikulik