The Most Influential Books I've Read On My Journey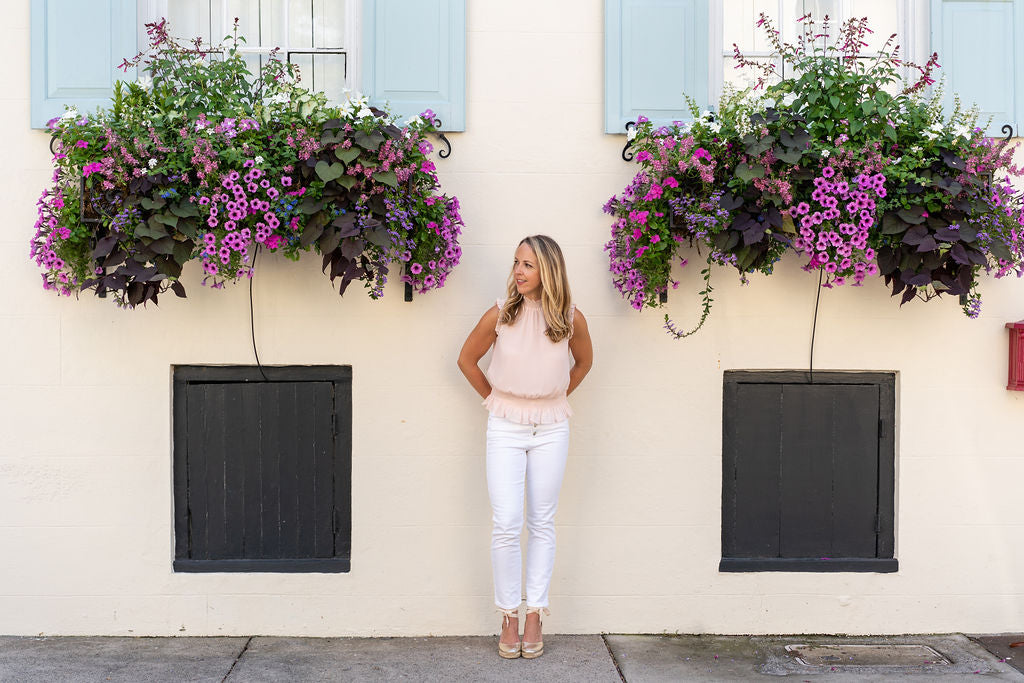 Welcome to another edition of my Weekly Journal! I use this space to share a bit about jewelry, and a lot about my journey from lawyer to jewelry business owner. In this week's journal entry, I'm sharing the most influential books I've read along my journey. Switching from a very traditional professional, like the law, to a creative, entrepreneurial gig was a huge transformation and it spanned several years. It started in 2014 when I lost my father to cancer. He had just turned 65 years old. Losing a parent made me understand my own mortality in an entirely different way. It sparked a burning desire to live a more fulfilling life. I resolved to get out of the legal profession once and for all because life is far too short to spend so many of my waking hours working in a career I hated. I often pondered the question "Why are we here?" because I knew it wasn't to spend 60+ hours a week in an office working at a job I didn't like, with the aim of saving enough money to someday retire in my 60's, move to a beach, and finally start living life. You see, that was my father's plan and he passed away before he got the chance. That's why you'll see some grief-related books on this list, and books that relate to the meaning of life. You'll also see books related to getting through hard times, creating a vision for your life, and learning to truly live in the present because that's all we're ever guaranteed. What if you never make it to retirement, like my father? Will you be satisfied with how you've lived your life? If not, I highly encourage you to explore this question and dig into some of these books. It can light a spark in you to truly make some changes - changes that will lead you towards living a more fulfilling life. I hope you'll find some of these books as helpful as I did. 
1. A Return to Love by Marianne Williamson
My favorite! Very instrumental in changing my perspective on life, work, and relationships. This book is based off another book called A Course In Miracles, which asserts the theory that everything we do, think, and say either stems from love or stems from fear. This was very eye-opening for me because I realized that so many of my actions were coming from a place of fear, doubt, worry, and anxiety. Rather than love, joy, peace, and empowerment. When we make decisions from a place of love, and stop letting doubt, worry and fear control our lives, things change dramatically. 
2. You Are a Badass and You Are a Badass at Making Money by Jen Sincero
This book explores a lot of the same concepts as A Return to Love, but it's written in a very funny style as you might guess from the title. I also recommend the author's book on money because, let's face it, money is the number one thing that holds us back from pursing our dreams. You must examine and clean up any negative thoughts and feelings around money if you're going to see true abundance in your life.
3. The Universe Has Your Back by Gabrielle Bernstein
This book is helpful if you're having a hard time believing that you'll be ok if you take some risks and make some big changes. The Universe (or whatever word you prefer - God, Divine Power, etc) will have your back if you are being true and authentic to yourself and make changes that are in line with that.
4. Sacred Contracts by Caroline Myss
The author of this book believes we all have a purpose and an assignment in being here on this planet at this time, and she calls that our "sacred contract" to fulfill. If you're not in line with that contract, you are going to feel "off" and perhaps evenas if you're betraying your own soul (this is how I felt when I was a lawyer). This book is great if you know you're not doing what you're supposed to be doing, but you don't know what to do next. In my opinion, this book is very tough to get through but the concept is phenomenal. I'd recommend you Google Oprah's very old interview with the author and watch that. Then, if you're hungry for more, read the book.
5. Big Magic by Elizabeth Gilbert
6. The Alchemist by Paulo Coelho
Books #5 and #6 are great reads if you're seeking to understand the purpose for your life and/or need some encouragement to pursue that purpose.
7. The Power of Now by Eckhart Tolle
8. A New Earth by Eckhart Tolle
9. The Untethered Soul by Michael Singer (the first few chapters are particularly excellent if the voice in your head is always going, going, going and you can never find any stillness or peace of mind)
10. The Seat of the Soul by Gary Zukav
Books #7 through #10 are about living in the present and finding happiness outside of the material things our society has taught us to value like job titles, getting married, the size of your home, the brand of your car, etc. Happiness does not come from checking each box off on this life "checklist" - happiness comes from living your authentic path, and that looks different for everyone.
11. Daring Greatly by Brene Brown
If you want to make a big change, like a massive career change, you are going to need some courage. I like how this author explores the concept of courage and how to be true to yourself.
12. Life Visioning by Michael Bernard Beckwith
This is one of my favorite books on creating a vision for your life and finding your purpose, but the author has a very distinct style and he might not be for everyone. I recommend you purchase this on Audible so that you can do the guided meditations with the author. This is also a great book for understanding the various mental states - for example, are your thoughts stemming from a victim mentality (e.g. "everything bad happens to me") or do you believe you are entitled to a great life? Your thoughts create your reality and I think this author does a great job of helping you recognize the area where your thoughts might be incredibly negative.
13. May Cause Miracles 40-Day Guidebook by Gabrielle Bernstein
All of the books on this list are great and all of them are basically saying the same thing on some level, but none of the information in these books is going to be useful to you in real life unless you apply it. This guidebook was really important for me in building a daily practice of applying this information to my own life. I recommend the Audible version so you can listen to each of the 40 days while you get ready in the morning for work or on your commute.
The following books are grief-related and/or explore getting through hard times. These were instrumental for me in understanding the bigger picture, what really matters in life, and what I really want for my own life:

14. Broken Open by Elizabeth Lesser
15. When Things Fall Apart by Pema Chodron
16. Man's Search for Meaning by Victor Frankl
17. God Will Use This for Good by Max Lucado
18. Dying To Be Me by Anita Moorjani
19. There is a Spiritual Solution to Every Problem by Wayne Dyer (contrary to what you might think, this is not a religious book - "spiritual" is used in the non-religious sense. It does assume however that you believe in some sort of divine or universal higher power)
20. The Shack by William Paul Young (also a movie which I really enjoyed)
I hope one of these books piques your curiosity! Honestly, I devoured book after book over a one-year period when I was in intense therapy after my father passed. My life was not working for me. I was not happy. Something needed to change. I was hungry for knowledge on questions like, "why am I here?", "how can I make changes to become a happier person?", "how can I fulfill my purpose?", "how can I use this life to the fullest?" If you know there's got to be more to life, but you just don't know where to begin, start with reading some of these books. There is so much information out there on how to live a better life. Be open. Be willing to see life a little differently. And soon enough, ideas will start to flow. You'll start to understand what you want, and what changes you need to make. It doesn't happen overnight, but it will all come together. For me, it took about 3 years to make big changes. In the grand scheme of things, 3 years is a tiny blip on the radar. So take it slow - there's no need to rush into anything. It'll all happen exactly the way it's supposed to.
xoxo,
Stacy  
Stacy Mikulik