The Best Piece Of Business Advice I Ever Received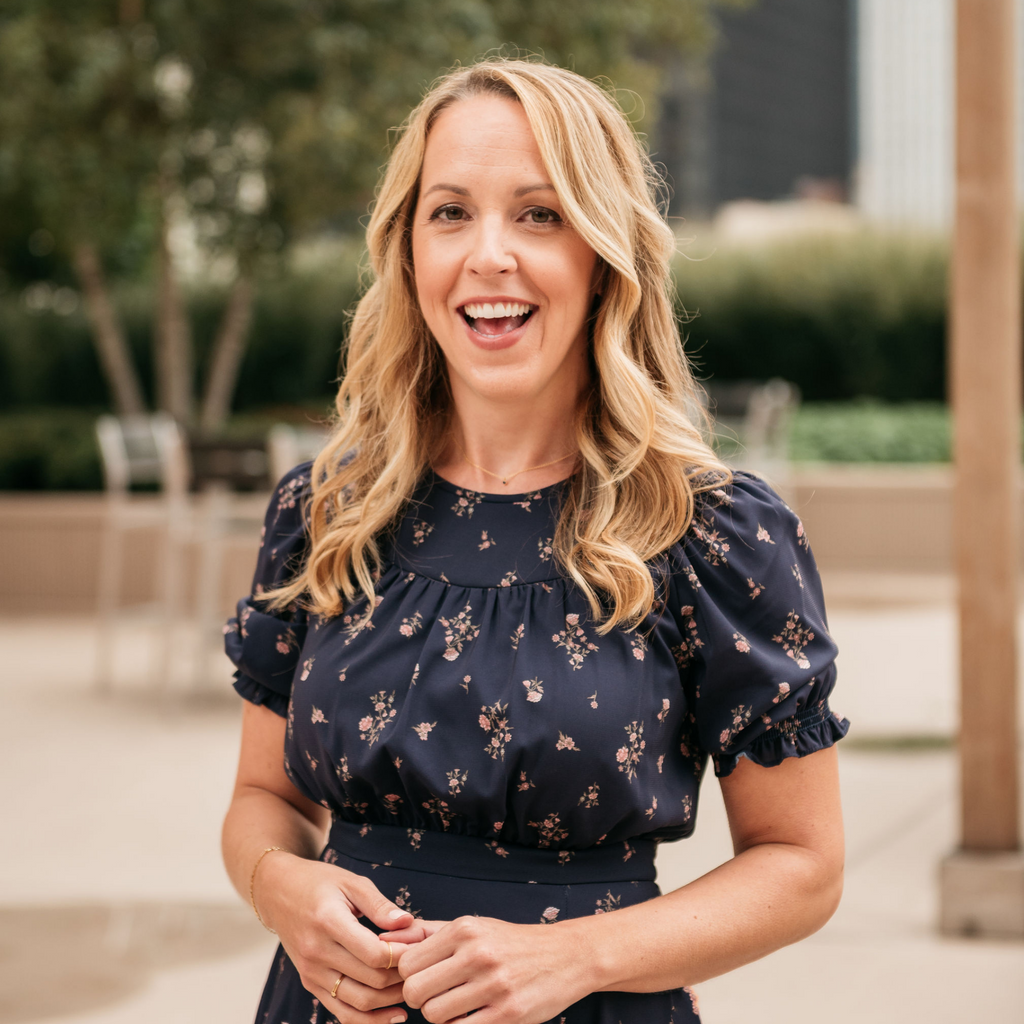 Welcome to another edition of my Weekly Journal! I use this space to share about my journey from lawyer to jewelry business owner. In this week's journal entry, I am sharing the best piece of business advice I ever received. There is no shortage of business advice out there - both solicited and unsolicited. When you're just starting out, everyone wants to give you their two cents (and most of the advice you'll receive isn't even worth that much!). Hopefully though, you'll stumble upon a few nuggets of wisdom that just stick with you over the years.
For me personally, the most valuable nugget of wisdom that I received came from Marie Forleo. If you've spent any amount of time researching entrepreneurial advice online, you've probably come across her name. I took her B-School course online before I started grace + hudson and it was worth every single penny. I'll just say that the business I was going to start before I took B-School and after looked very different. There were many nuggets of wisdom in that course, but the one that stuck with me the most is Marie's advice about branding and marketing. The beginning of the course is really devoted to finding your niche in the marketplace. And the key is to niche down, niche down, niche down to a super specific market. Many entrepreneur coaches will tell you that - it's not unique to Marie. It sounds kind of counter-intuitive though because the tendency of an entrepreneurial novice is to want to "be everything to everyone." You know, if you try to sell something that appeals to everyone, you'll sell loads of it because your market is so big. Well, when you do that, you end up appealing to no one. Again, this point is not unique to Marie, it's just who I happened to learn it from. And that is the best nugget of wisdom I ever learned early on in my entrepreneurial journey because it's where I found my voice - it's where my brand became "dainty jewelry designed by a former lawyer pursuing a happier life." How many former lawyers do you know who sell dainty jewelry and share their journey about pursuing a happier life? I would bet I am the only one. And that's Marie's point. When you find your authentic voice and get really specific about what your brand is, you no longer have direct competition. There are no other former lawyers selling jewelry and writing weekly journal entries like me. And that's how you identify yourself in a sea of jewelry companies. Do you know how many people have come into my store and said, "Yeah, wait, aren't you the former lawyer who makes jewelry now?" It's my identifying, distinguishing mark. It's something that allows me to stand out from the crowd. And it would be pretty darn hard for another former lawyer to come along and do what I do, and do it better than me. It's just too specific. So in that way, you make yourself competition proof to some degree. 
So if you're looking to start a business someday soon, I highly encourage you to first educate yourself on marketing and branding especially as it relates to the social media space. And then second I would spend a LOT of time on finding your niche. When you think you've gotten specific, niche down again. And again. Find the way(s) in which you can distinguish your brand from every other in your industry. I promise you, this will be time well spent. And I promise you, if you don't do this, your business journey is going to feel like an uphill battle. There are just too many shoe stores, clothing stores, apparel brands, pet stores, etc, etc, etc  already out there - and if you plan on just doing what they're already doing, you're going to have a hard time. How is your brand different? That's the key. And don't stop there - you need to communicate that in your branding and marketing every single day. Heck, I've got a sign outside my store in Charleston that says "dainty jewelry designed in Charleston by a former lawyer pursuing a happier life." Do you know how many people come into my store because they read that? So many. And I know it because they tell me. They'll tell me they saw my sign outside and it brought them in. So that's what YOU have to find - what is going to bring that customer through your front door or your virtual door if you're solely an e-commerce business?  
I hope you're able to learn something valuable from my own experiences. My wish is for everyone to know the feeling of doing work that brings them joy. It truly is an unbelievable gift to not dread Mondays and hope for Friday's fast arrival. If you'd like my Weekly Journal sent straight to your inbox every week, click here to subscribe. 
P.S. Are you on Pinterest? I have a Weekly Journal board on Pinterest so you can easily navigate all of my journal entries. You can view and follow the board by clicking here. I've written so much about quitting my lawyer job to start g+h over the past couple years and I want to make it easier for you to access and read the entries that resonate most!

xoxo,
Stacy
Stacy Mikulik