Getting Honest With Yourself About Small Business Ownership (PART TWO)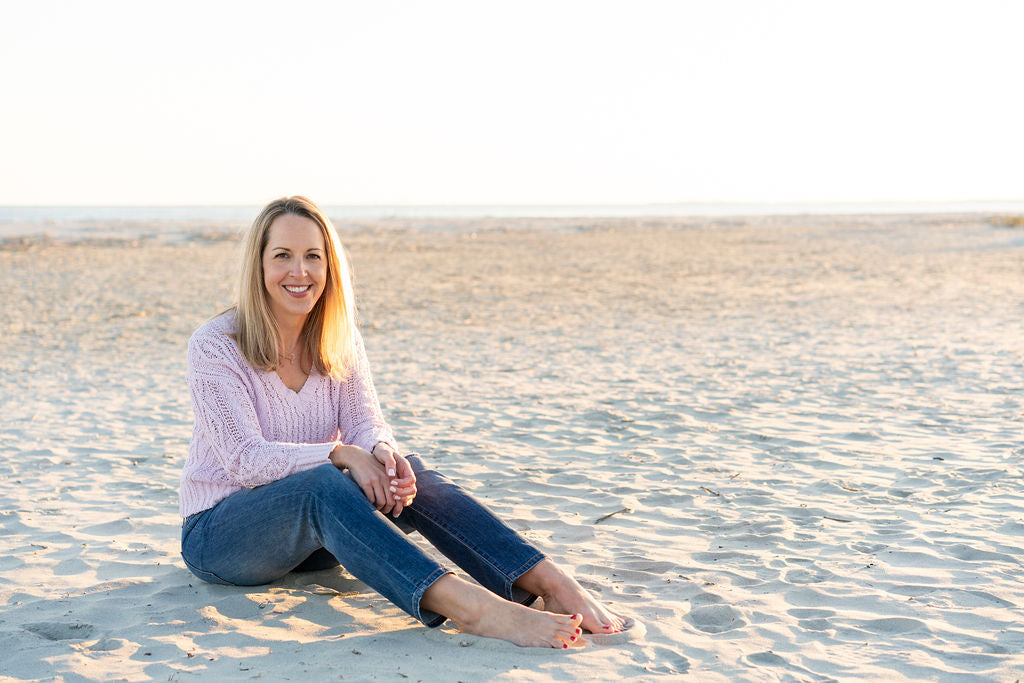 Welcome to another edition of my Weekly Journal! I use this space to share about my journey from lawyer to jewelry business owner. This is part two in a series where I'm sharing what it's really like to be a small business owner. So many of you want to start your own business someday and it's important that you have a realistic picture of what that entails. Today we're talking a little about state of mind. Are you an anxious person by nature? Or are you calm and steady most of the time? This is an important factor to consider when evaluating whether or not you are cut out for small business ownership. Here's why.
If you know anything about small business ownership, you know it can be unpredictable and a little risky, especially in the beginning stages. It is vastly different from collecting a regular paycheck every two weeks from an employer. Giving up a steady paycheck is probably the thing that holds most people back from making the big leap. And rightly so! This is especially true if no one has taught you how to manage money and handle your personal finances with wisdom and care. Even after your business has taken off, there can be unpredictable times. For example, if you sell toys you are most definitely going to experience a slow sales period in January each year. Everyone just bought toys for Christmas and January is going to be a slower sales month so you need to plan for that. You see what I mean? If you currently collect a regular paycheck, chances are you never worry about it. You never doubt that the money is going to show up in your account every other Friday. If, on the other hand, you own a business, you DO have to worry about whether the funds will be there to pay you and your employees. If the money is not there, then YOU need to do something to generate it. Sound stressful? It can be, especially in the first few years.
There are many things about small business ownership that can cause anxiety, but money is definitely number one on the list. And if you're an anxious person by nature, the highs and lows and unpredictability of small business ownership can be all too much to handle. Most likely, that anxiety will outweigh the joy that business ownership brings. That's just the truth. And the potential for anxiety never goes away... in fact, some might say it increases as your business becomes more successful because now you have employees, and those employees depend on YOU for their paycheck, and what if something happens and there's not enough? Or what if there's a global pandemic in the 12th year of your business when you're rolling along thinking everything's great? It does get easier over time, yes, but you're never going to feel 100% "safe" and "comfortable" and some people just need those things to thrive.
On the other side of the spectrum is the person who is calm and steady by nature and has a "can do" attitude about virtually anything. Instead of thinking, "I have employees who depend on me and what if I can't pay them because something unexpected happens?", the calm and steady person thinks, "I can navigate whatever happens in my business. If something unexpected happens, that's when my personality really kicks in. I actually really love solving problems. It makes me feel useful and powerful." When the storm is raging outside, he or she is the one calming the troops. In fact, some might say this person actually thrives under pressure. You see the difference between the two personality types? 
So, which one are you? Get honest with yourself. The key is being honest about where you fall on the spectrum so that you're making an educated decision about your future. Who wants to own a business if it means being strung out on anxiety all the time? That's not going to be fun. It's going to be painful and the anxiety might even wreck your health over time. Understand yourself and be willing to acknowledge that you thrive best under well-known, predictable circumstances. You'll find more peace and joy staying employed with a regular paycheck. And that's 100% completely fine. It doesn't make you "weak" or a bad person if you don't think you can handle it and - more importantly - enjoy it. If, on the other hand, you tend to be a calm and steady leader who thrives most when presented with a problem, small business ownership will likely be very enjoyable for you. You'll likely grow a lot under the challenging circumstances that small ownership presents to you. In other words, if you're feeling stifled at your current regular job, you might finally feel the freedom to realize your full potential through the experience of small business ownership.
If you noticed the title of this week's journal entry, this is part two. Part three is coming next week! So look forward to more ways to think realistically and practically about potential business ownership. It's so important to get clear on that stuff before you invest a lot of time and money into your business idea. If there's a topic or subject you want me to address in this series, leave a note in the comments!
If you'd like my Weekly Journal sent straight to your inbox every week, click here to subscribe. 
P.S. Are you on Pinterest? I'm in the process of creating a Weekly Journal board on Pinterest so you can easily navigate all of my journal entries. You can view and follow the board by clicking here. I've written so much about quitting my lawyer job to start g+h over the past couple years and I want to make it easier for you to access and read the entries that resonate most!

xoxo,
Stacy
Stacy Mikulik