Feeling Like Your Dreams Will Never, Ever Become A Reality? Here's How To Pull Yourself Out Of That Hole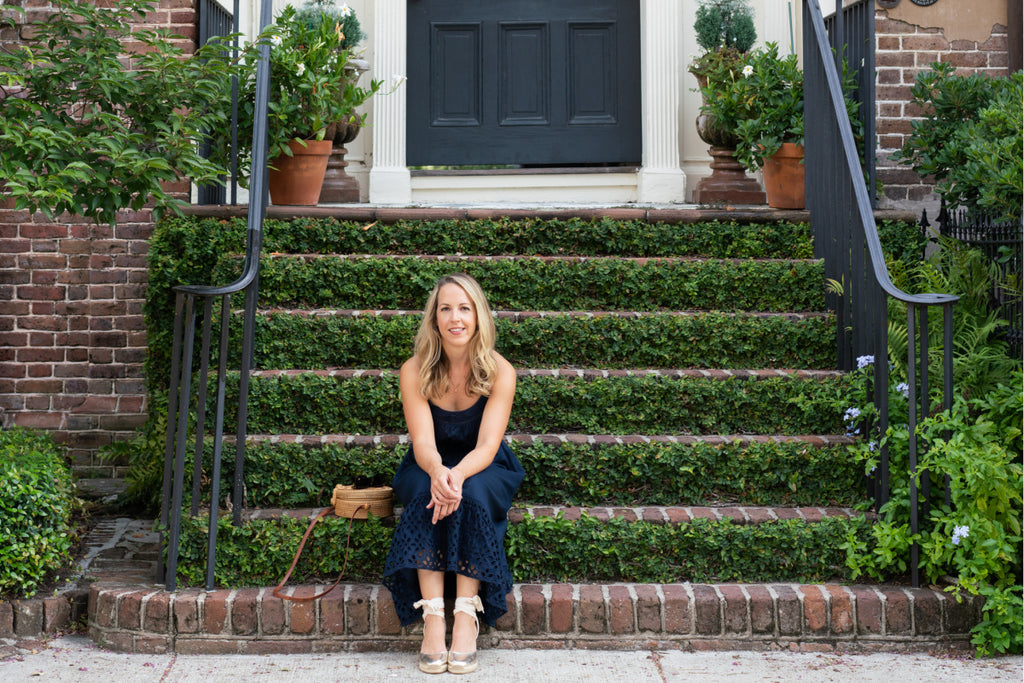 Welcome to another edition of my Weekly Journal! I use this space to share a bit about jewelry, and a lot about my journey from lawyer to jewelry business owner. This week's journal entry is a follow up to the two that came before it. We already tackled the big, complicated question, "How much money do I need to quit my job and start my own business?" And then we explored the feelings underneath the moans and groans that followed my answer to that question. This week, I want to talk about how you pull yourself out of that place - you know, the place where you feel stuck and helpless and like your dreams will never, ever become a reality. It is possible, and the power rests in you. Shockingly, it can often be quite easy to pull yourself out of that place of helplessness. You just need to have the discipline and resolve to consistently do it. So here it goes...
You have GOT to change the way you think and speak about your circumstances. There is power in your words. There is even greater power in your thoughts. I've talked about this before in prior journal entires so I won't repeat myself here. But let's talk about the ways in which you can turn around your victim-oriented thinking. Remember that from last week? Victim mentality is when you're the victim of your outside circumstances. It goes something like this: "I'll never be able to start my own business because I will never have enough money" or "I already work 80 hours per week! I don't have time to work on my own business so I am stuck at this job forever it looks like" or "Even if I cut my expenses, I still wouldn't have enough money to start my own business so it looks like that option's off the table." We sometimes secretly like to get stuck in victim mentality because it "protects" us. We don't need to get out there and do anything or make any changes. We don't need to take any risks, and we don't need to take any responsibility. We can just blame our circumstances for the reason we're not where we want to be. It's safe and comfortable in that zone.
But, no sir! Not under my watch. While victim mentality might feel comfortable, it actually requires you to give up your personal power. How do you get that power back? You start changing the way you think and speak about your circumstances. You stop yourself when you start to say or think a self-defeating thought like the ones I've already mentioned. And, instead, you start saying things like this:
If I make a budget, I know I can save up enough money to start my own business. It might take me two years to save that money, but I know it'll be worth it. Plus two years goes so fast! And in the grand scheme of things, two years is nothing.

I work 80 hours per week and, you know what, that's no longer acceptable to me. Something's gotta change and I know I have to be the one to change it. Since this job/career is not a good fit for me, I'm going to find a job with better hours so that I'll have time during the evenings and weekends to work on my dream to start a business. 

I know if I cut my expenses back, I'll be able to save up money that can go towards my business. It might not be enough, so what else can I do? Well, I can pitch the business idea to my family and see if they might donate some money to me. I can promise them a return on their investment. It might not be a huge percentage return, but I have a feeling my uncle would love to support me in this endeavor. This weekend I'll also schedule some time for me to brainstorm other ways to fund my business, such as a small business loan for women.

Starting my own business is going to feel challenging at times, but boy I know it's going to pay off! I am going to learn so much and meet so many new people.

I'm not sure where to start, but you know what? I've tackled big projects at work and in school before. I'll just put everything I think I need to do down on paper. Then I'll take those tasks and try to divide them into smaller parts. And then I'll pick a small task that feels really doable to me today.
On and on the list can go...
It's actually kind of fun to take negative thoughts and flip them around. It becomes sort of like a game.
Just watch and see how quickly you can flip your victim mentality around starting your own business. Be consistent and you can see results in a matter of days. You'll start feeling better, meaning you'll start feeling more empowered to accomplish your goals. You'll start to tackle the small tasks that'll get those dreams of yours on the path of progressing forward. Don't underestimate the power of all that good energy and all that good motivation! Of course, it'll be up to you to use it, but it'll be yours for the taking.
xoxo,
Stacy
Stacy Mikulik