Failure Sometimes Is The Mother Of Success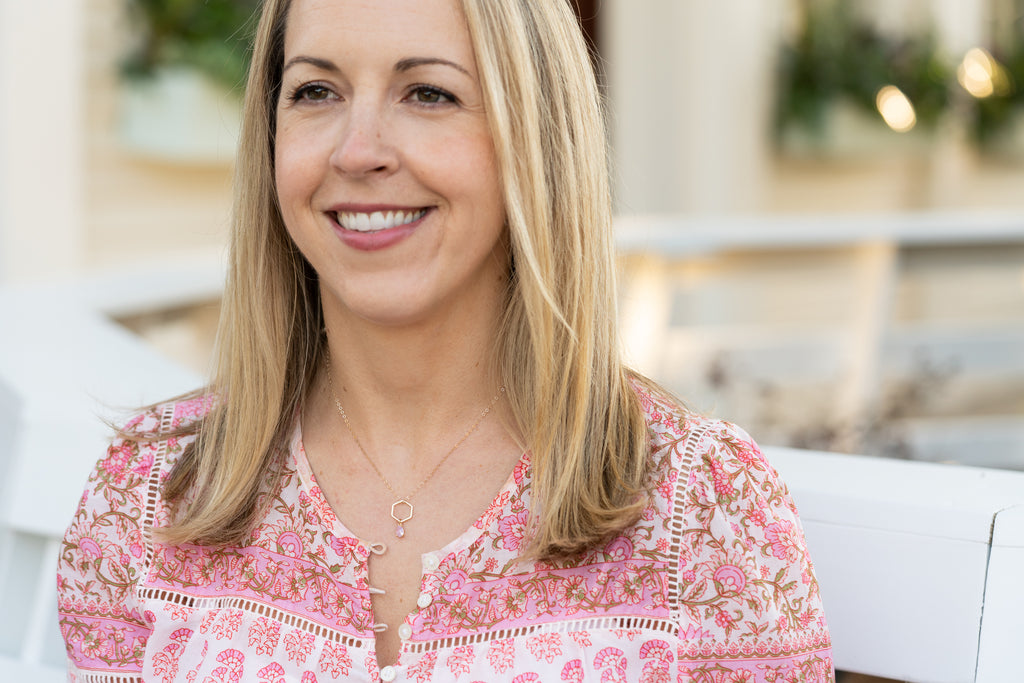 Welcome to another edition of my Weekly Journal! If you're new to grace + hudson, I use this space to share about my journey from lawyer to jewelry business owner. In last week's journal entry, I shared how grace + hudson is actually my second business. Yep! I had a small jewelry store in 2010 that failed after just one year and you can read about that here. In this week's journal entry, I wanted to expand upon that and talk about failure. 
Some would label my first store a "failure" but, looking back, grace + hudson wouldn't exist today without that experience. You see, brides-to-be would come into my first jewelry store looking for bridesmaid jewelry gifts. And they all raised the same complaints about the current options in the marketplace. I have never been married, so there was no way for me to know firsthand about these complaints. If you weren't following me back in 2017 when I launched grace + hudson, I launched my company primarily with bridesmaid jewelry in mind. In fact, I didn't even offer bridal jewelry back then! That came later. At first, my goal was to offer timeless, classy bridesmaid jewelry with sophisticated, subtle colors to match a wedding. And it had to be at a giftable price point since some brides have very large bridal parties. And it had to be versatile - you know, so that it could be worn again after the wedding (so it truly is a "gift" and not just something to wear in the ceremony). So you see, having that first "failed" store was a crucial step in me building a successful second business.
That first "failed" store taught me so much about what it takes to run a business, too. You can read all day long about starting a business but until you're in it, you just don't know. All the mistakes I made the first time taught me how to be better the second time. My second attempt definitely didn't feel as overwhelming as the first. I knew what I was getting myself into and I knew I could handle it. Opening my second storefront felt like a breeze compared to the first one.
After my first "failure" I also felt a lot of freedom to take risks. Business ownership comes with risk - in fact, it requires it. No one builds a great business by simply copying everyone around them. So, after "failing" once, I felt great freedom to follow my ideas and my intuition the second time around. So many people told me "it's so hard to break into the jewelry market" and "there are so many competitors in jewelry online" etc, etc. But I knew I found a niche that I could really run with (bridesmaid jewelry) and I trusted my intuition on that. And, bottom line, I knew if I failed at it, that nothing major was going to happen. I wasn't going to die, I wasn't going to get hurt, I wasn't going to... anything. I might have to pay off some business-related debt but that's about it. I think once you "fail" in a big way, you're not scared of failure ever again. You realize there is a silver lining to every situation. You learn to focus on what you learned from the experience, not how you "failed." Is it really a failure if it led you to your second successful business? Is it really a failure if it grew you up as a person and gave you new skills? The lessons and life skills we learn can never be stolen, no matter what happens to the business in the end. 
I hope you shed your fear of failure today. You might encounter some difficulties along the way to your dream, but - like me - the difficulties and the "failures" might be leading you to your big success. They might be appearing to teach you something very important you'll need for big success down the road. Keep a good perspective and go after it!
If you'd like my Weekly Journal sent straight to your inbox every week, click here to subscribe. I hope you're able to learn something valuable from my business journey and my experiences!

P.S. Are you on Pinterest? I created a Weekly Journal board so you can easily navigate all of my journal entries. You can view and follow the board by clicking here. I've written so much about quitting my lawyer job to start g+h and I want to make it easier for you to access and read the entries that resonate most!
xoxo,
Stacy
Stacy Mikulik