Are You The Entrepreneurial Type?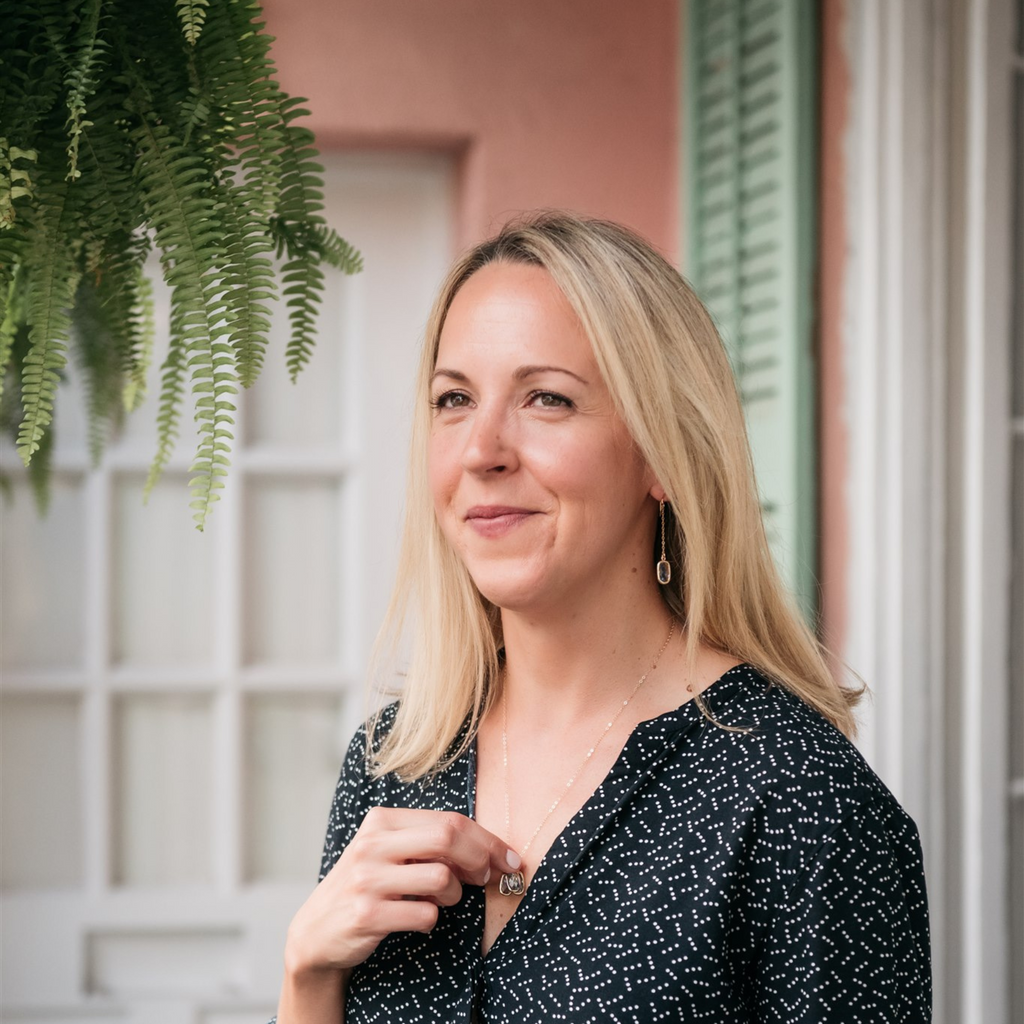 Welcome to another edition of my Weekly Journal! I use this space to share about my journey from lawyer to jewelry business owner. In this week's journal entry, I'm talking a little bit about what it takes to be an entrepreneur. Not everyone is cut out for it and - honestly - you might find more happiness in a more traditional job. In writing my Journal, my hope is always to share valuable information that might save you some time and heartache, so get honest with yourself about whether you're really built to be an entrepreneur before you start that business you've been dreaming about.
Here is the number one thing I would honestly consider before you start your own business: are you an independent-thinking leader? Some of us are born leaders, some of us are not. Some of us are more inclined to go with the crowd, and some of us are more inclined to go against the grain. Some of us think differently than everyone else, and some of us adopt what the majority appears to believe without giving it too much thought. Which type are you? Get honest and here's why: when you run your own business, you need to be a natural born leader capable of independent thinking because there's no one over your shoulder telling you what to do. I know, I know, you might say, "Wow, that sounds amazing! No boss looking over my shoulder all day long!" But in reality, some of you would be completely lost without the direction of a boss. And I don't say that in a derogatory manner - I just say that from an honest viewpoint that about half of us are born leaders and about half of us are not. We are all different. And we are all suited to do different things with our lives. And what I want to do is help you recognize early on - before you waste a whole lot of time and a whole lot of money - that business ownership might not be right for you. And, even more importantly, it might not make you happy. It might stress you out, cause a lot of headaches, and be more aggravating than it's worth.
Let me expand on this a bit. Starting a new business doesn't come with a checklist, a manual, or a guide. This is quite unlike a traditional job, where your job duties are clearly spelled out in your job description and your goals or benchmarks are clearly set forth by your boss and in your performance reviews. If you want a promotion to the next level, the requisite years of experience and other required skills are usually spelled out clearly by the human resource department. If you start your own business, don't expect to find any clear documents or checklists on what to do. There is no list called "100 items to complete to start a successful business." Even if there was a checklist with 100 items, and even if you completed all 100 items with flying colors, there is zero guarantee you'll have a successful business waiting for you upon completion of the checklist. That can be daunting for someone who is very accustomed to having clearly spelled out expectations, goals, and functions. If you are the type of person who likes to know "If I do X, I will get Y" then starting your own business is likely to make you very uncomfortable.
Listen, while people often complain about their boss, most people actually need a boss. They stumble if there's no one above them to turn to for advice and guidance when stuck on an assignment. They get overwhelmed on how to prioritize tasks if no one is there to prioritize things for them. When you have no boss, you need to make all of the decisions yourself. You need to come up with the projects. You need to prioritize what's important and what can wait. And you won't have a more experienced boss to turn to when you're stuck (side note: but you can find mentors and other entrepreneurs to network with who can identify with you). So get honest with yourself and how you function at work. Maybe being boss-less is actually not as appealing as it sounds. Maybe it's actually kind of nice to have someone sitting on the sidelines telling you what to do everyday.  Maybe? Give it some honest thought because, at the end of the day, your overarching goal should be to find happiness and fulfillment at work and that's going to look different for everyone. 
I hope you're able to learn something valuable from my own experiences. My wish is for everyone to know the feeling of doing work that brings them joy. It truly is an unbelievable gift to not dread Mondays and hope for Friday's fast arrival. If you'd like my Weekly Journal sent straight to your inbox every week, click here to subscribe. 
P.S. Are you on Pinterest? I have a Weekly Journal board on Pinterest so you can easily navigate all of my journal entries. You can view and follow the board by clicking here. I've written so much about quitting my lawyer job to start g+h over the past couple years and I want to make it easier for you to access and read the entries that resonate most!

xoxo,
Stacy
Stacy Mikulik