Relationships Are Meant To Help Us Grow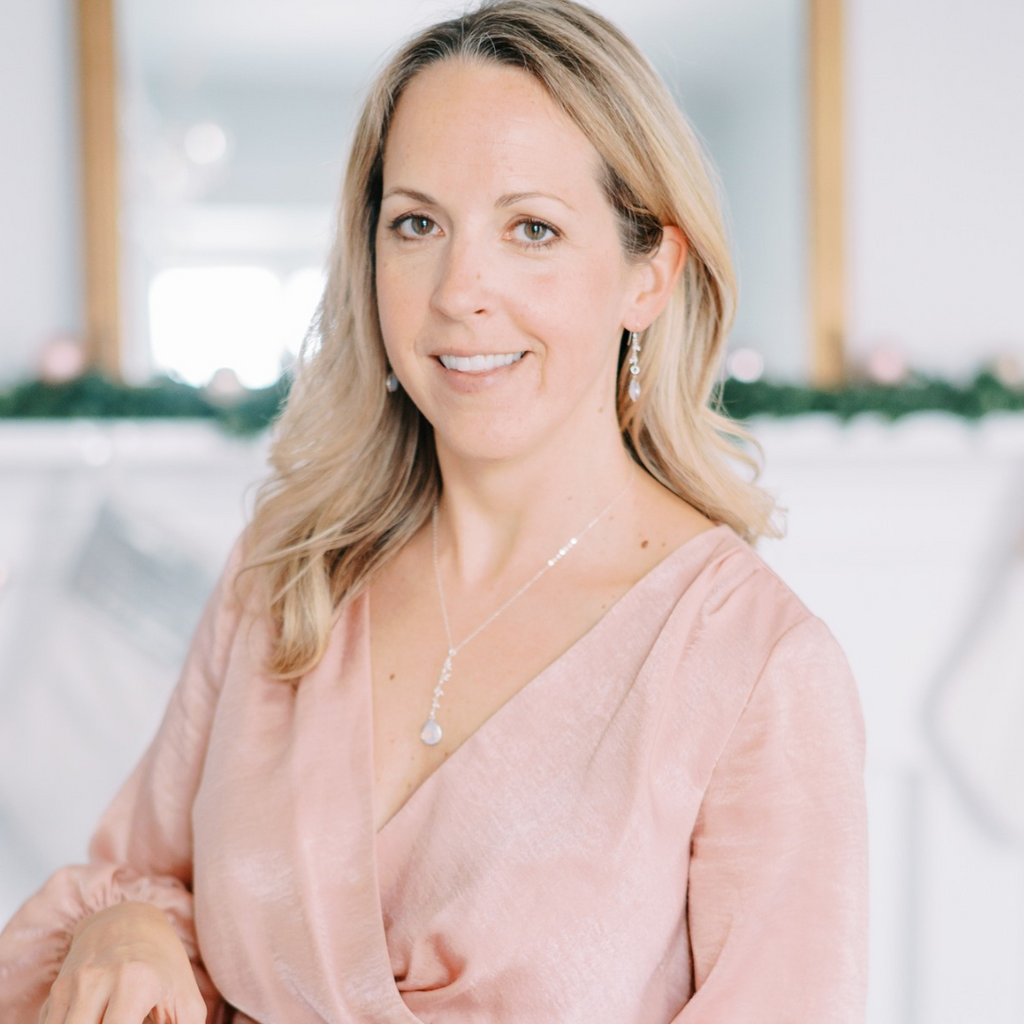 Welcome to the third entry in my new journal on relationships! If you've been following along with my journey for some time, you know that I used to write a weekly journal on how I quit my job as a lawyer to start grace + hudson. Much of that journal focused on challenging the things we are taught to believe about career, success, and money which just aren't true. I've experienced the same form of transformation in my thinking about traditional models of relationships, marriage, and love. Since most of my customers are either getting married (or have gotten married in recent years), I knew this was something that would resonate! I hope my new journal on relationships helps you look at relationships with a new perspective, and navigate them when they get hard.
In this week's journal, I want to share a new perspective on relationships that maybe you haven't thought about before. If there's one thing I've learned in my 43 years on this earth, it is that relationships are meant to help us grow. And you know what that means? Sometimes there will be growing pains. But that's ok... in fact, that's good. That means you're deepening. That means you have more than just a superficial love based on flowers and chocolates and fun photographs on Instagram. 
I am of the belief, and so are many other people, that we attract exactly what we need to grow and evolve in this lifetime. Maybe you've experienced this before, yeah? For example, perhaps you had a job with a very difficult boss. But - looking back - you can now see that being forced to deal with that challenging boss actually helped you grow your confidence. And that confidence allowed you to secure a promotion into a better paying role at a new company. You see what I mean? I feel like if you've been living on this planet for any significant length of time, you can easily think of one or two people who came into your life to teach you something or help you grow into a better version of yourself. 
The same kind of idea applies in our romantic relationships. We tend to attract what we need to grow. And our romantic partner can bring out things in us that no one else can. For example - and I'm going to get a little personal here but maybe you can identify - my father cheated on my mom and essentially abandoned our family to marry this new woman. Abandonment is a huge sensitivity of mine. In fact, I'll perceive things as abandonment when they aren't. Feeling abandoned was an issue I needed to work on. It's true that no one can truly abandon you - only you can abandon yourself - but geesh this took me about 9 years to really understand and heal. And of course, I attracted romantic relationships into my life that forced me to look at my issues around abandonment. These guys might have been "jerks" or maybe - just maybe - I can see they were coming into my life for a reason. They showed up and caused some abandonment drama to force me to look at it. To force me to get real about examining my hurts and wounds around this issue with my dad. Why? Because these hurts were holding me back! They were causing me pain. They were causing me to react in certain ways that weren't warranted. It was up to me to grow beyond these wounds and heal them. These men I dated were just showing up to help me to do that. And ultimately, when I finally stopped and confronted the issue, I truly forgave my dad for abandoning our family, which in turn opened my heart and allowed me to trust and love deeper without an underlying fear of abandonment. And you know what else happened? Abandonment issues finally stopped repeating in my relationships!
You can agree or disagree with this perspective of relationships. It's just offered as one way to look at things. But I know, for me, it certainly has helped when things felt difficult. What about you? Maybe you can relate to my abandonment issues. Or maybe there's another major issue that is holding you back. How is your partner bringing up this issue (often unintentionally of course) and forcing you to confront it within yourself? If you aren't sure what I'm talking about, think about the issue that has come up time and time again in every romantic relationship you've had. We all have them! That issue that just repeats itself, from partner to partner. If you look a little deeper, it's probably something you need to work on. And it might be related to your past, like mine was related to my father. We all have our own unique backgrounds and only you can connect the dots. If you confront the issue and grow past it, you will be a better person for it. And your relationships will deepen to new levels. 
Wishing you the courage to look at the repeated issue in your own life, so you can grow beyond it!
xoxo,
Stacy 
Stacy Mikulik