Conflict Can Deepen and Strengthen Your Relationship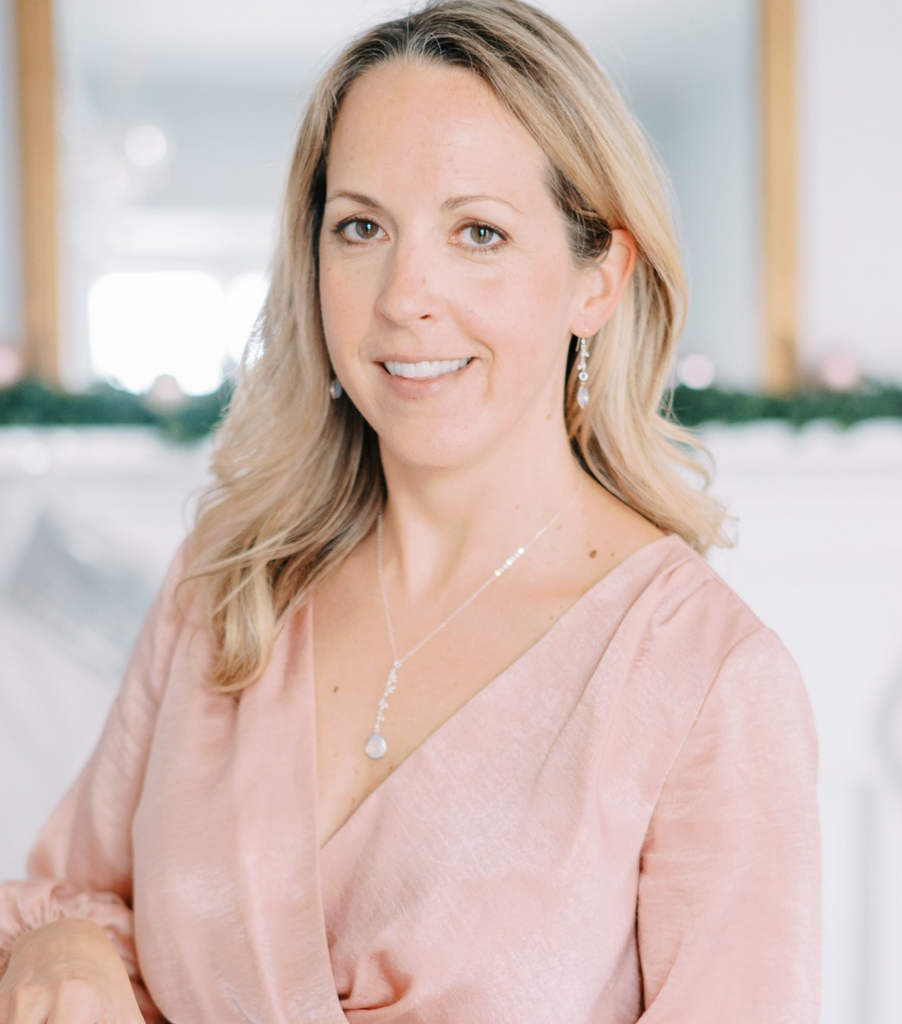 Welcome to the latest entry in my new journal on relationships! If you've been following along with my journey for some time, you know that I used to write a weekly journal on how I quit my job as a lawyer to start grace + hudson. Much of that journal focused on challenging the things we are taught to believe about career, success, and money which just aren't true. I've experienced the same form of transformation in my thinking about traditional models of relationships, marriage, and love. Since most of my customers are either getting married (or have gotten married in recent years), I knew this was something that would resonate! I hope my new journal on relationships helps you look at relationships with a new perspective, and navigate them when they get hard.
In this week's journal, I want to talk about conflict. Conflict is normal and healthy in relationships. In fact, it is one of the greatest opportunities to grow closer and deepen your relationship. You learn so much about your partner during a disagreement. There is always a deeper meaning to the discrete issue you're fighting about. For example, maybe you're fighting about your partner not taking out the trash. The issue really isn't the trash - the issue is that the other partner doesn't feel heard when they make a very simple request, or they feel like they're carrying most of the load in the relationship, or perhaps their parents used to fight about the trash all the time and it triggers bad memories of those arguments. There is always a deeper, core issue. When you understand that, you can understand your partner on a deeper level and have empathy for them. And after some time, instead of attacking them during an argument, you'll be more inclined to say, "Yeah, of course you'd feel that way and react that way, given what I know about you."
There is so much written about conflict. It boggles my mind why we aren't taught conflict resolution skills in school because conflict happens in all sorts of relationships - partners, parents, co-workers, etc. Learning how to navigate conflict better with your partner will also help you navigate conflict better with your boss and your mother and all the people you are in relationship with on a day-to-day basis.
To better your conflict resolution skills, I'd recommend focusing on adding a few items to your conflict resolution toolkit. Try to make small changes, and then build on those. That way, the next time an argument comes up, you can go into that toolkit and try responding in a slightly different way. Here are some basic tools to implement:
1. Focus on understanding your partner, not winning the argument.
2. Avoid big generalizations like "you never" or "you always" - that immediately puts your partner on the defensive.
3. It's okay to take time to cool off after an argument - you will have a much more productive conversation if both people have calmed down. 
4. Describe your feelings, don't attack your partner. Use statements like "I felt ___ when ___ happened."
5. Avoid making threats ("if you don't ___ then I'm leaving") and replace them with requests ("It is really important to me that you _____. Do you think we can work on that together?")
6. Avoid negative comparisons - the typical ones everyone has heard is "you're just like my dad" or "you're just like my ex."
There are so many small things you can do to completely change the vibe of your arguments. This is just the tip of the iceberg! In the next journal entry, I'll share some of my favorite speakers and writers on conflict. There are some great books and podcasts to learn from!
Remember, over time, your relationship does not get better because of the absence of issues and the absence of arguments. Your relationship gets better and your connection grows deeper when you understand the deeper issues underneath the arguments. In doing so, you build trust and understanding. What's better than feeling truly understood by your partner? It's one of the best feelings in the entire world. And it deepens the love between you.
xoxo,
Stacy 
Stacy Mikulik