What It's Like To Be A Small Business Owner During The Coronavirus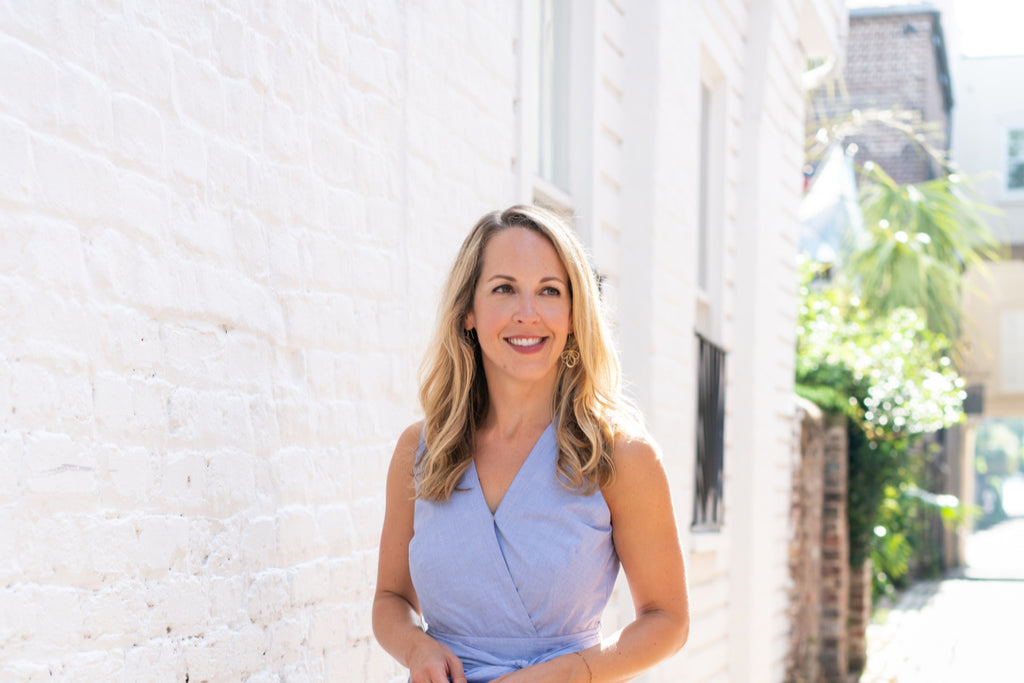 Welcome to another edition of my Weekly Journal! I use this space to share a bit about jewelry, and a lot about my journey from lawyer to jewelry business owner. In this week's journal entry, I am sharing what it feels like to be a small business owner during this crazy time of the coronavirus. Many of you want to start your own business someday, so I thought it might be helpful. Business ownership is full of challenges and if it's not the coronavirus, it'll be something else. It's all about how you cope with the challenges and learn from them. 
Everyone has been hit hard by the coronavirus in one way or another, but small businesses have been hit particularly hard. Unlike large companies, small businesses aren't usually backed by multi-millionaires or huge hedge funds that can absorb the loss of a complete shut down. Small business owners pay everything from their mortgages to their grocery store bills with the revenue from online and in-store purchases, and when those purchases go away or decrease significantly with very little warning, there's a problem. Think about how you would feel if you went to work and were unexpectedly fired after nine years on the job with a perfect track record. It's the same kind of pain. Chances are, you don't have huge investors or hedge funds to turn to when your paycheck suddenly stops, and small businesses don't either.
When the coronavirus hit, I had just signed a lease to open a store in downtown Charleston. Great timing, right? My lease started on March 1st, so the first thing that came to mind was "How in the world am I going to pay for a store space that I can't even open?" In addition, I primarily sell wedding jewelry and there are no weddings right now. Double whammy. Since my main market is weddings, my busy season is from March through October. This means that just as busy season was ramping up, corona hit. Triple whammy. 
So how am I dealing? I'd sum it up like this: it has been stressful but I'm proud of the way I've been managing. It is truly a test that's proving to me how far I've come on this journey. I haven't had a melt down, I haven't thrown in the towel and closed my business for good, I haven't hidden under the covers and stayed in bed all day. Honestly, I haven't even complained all that much. That's just not me. And I know that none of that is going to get me anywhere. I am moving forward. One day at a time. I am continuing to work on my store space and I know I will be able to open it someday soon. I am continuing to SHOW UP in the best way I know how, for myself and for the people in my life (that includes you!). I trust that my needs will be met. I trust that the money I need to pay my store rent will show up. I trust that the Universe didn't bring me this far to leave me now. 
It might sound weird, but I just knew I was going to face a big test at this point in my business journey. I am at this really pivotal place in my business where I need to hire employees, and I am expanding my business by opening a brick + mortar store in downtown Charleston, and there are lots of exciting things going on. I'd say that I recently left the beginning business stage where you wonder "will this work?" and entered the next stage. I'm not sure what to call this stage because I've never been here before, but it feels really different. In the beginning stage, you are kind of playing around and trying all sorts of different things. And while you don't want to fail, deep down you know that no one will judge you harshly if you do because most businesses fail. But when you move beyond that stage, things all of a sudden feel real and a bit more serious and there seems to be a little more responsibility attached to it all. It's kind of wild. And so, at this crossroads I find myself at, I just knew there was going to be a "final exam" sorta speak to test me and all that I've learned so far. If you've been following along for some time now, you know what I'm referring to. In the last 3 years, I have grown by leaps and bounds and there has been so much transformation in both my inner self and outside world. 
So, as the coronavirus threatens us all - - and for me personally, threatens the business I've worked so hard to build these last 3 years - - I say, I am up for the challenge! I know I have acquired the tools to make it through. Most significantly, I have acquired many useful mindset tools. The bottom line is, if you believe the coronavirus is going to kill your business, it will. But if you believe your business can survive the coronavirus, it will. Maybe next week I'll write an article on all the tools that I'm relying on right now, as it's too much to get into here. Yeah?
If you're struggling right now, know that everything you are going through is growing you. It will not be for nothing. The coronavirus is preparing you for something bigger. Trust that. Feel that deep in your heart. There are lessons in the coronavirus for all of us right now.
xoxo,
Stacy
Stacy Mikulik