The Grace Necklace: How to Style it 3 Ways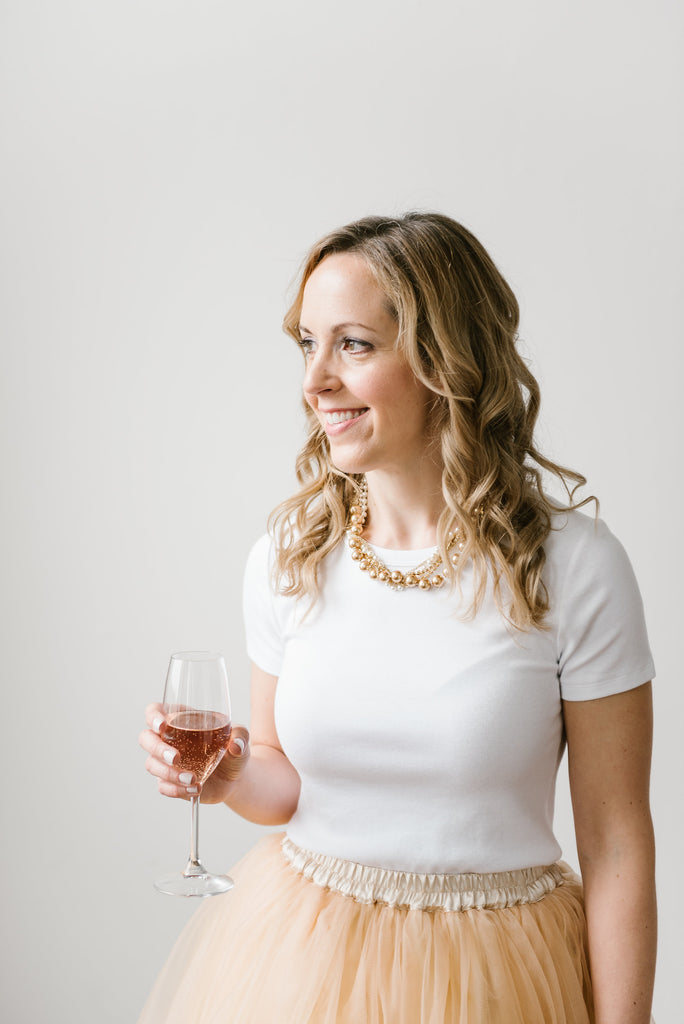 I've been sharing our Grace Necklace a lot on social media lately because it is quickly becoming a favorite at the shop. It was also recently featured in British Vogue's April 2018 edition. What a dream! I designed the Grace Necklace in 2010, back when I owned my first brick + mortar jewelry boutique, and I still wear it today. It truly is the definition of a timeless, classic piece. While it might appear appropriate only for fancy occasions, below I share three ways to style it so you'll get a ton of wear out of this investment piece.
Style 1: All things fancy
Let's get the obvious out of the way! I love pairing the Grace Necklace with all things fancy. Wear this to a wedding, bridal shower, broadway show, charity gala, you name it.  
Style 2: Dress it down
Believe it or not, you can dress down this necklace too. Some of the places I've worn it --
- to work with a white button down
- to brunch with a button down chambray shirt, white jeans, and my gold Jack Rogers
- to happy hour with a white t-shirt, skinny black pants, and heels
I keep my outfit simple yet classic and polished and add Grace for that just-right sparkle.
Style 3: Wedding bells
Last but certainly not least, the Grace Necklace is perfect for a bride or bridal party. I've had quite a few orders over the years for this very thing. Match the necklace with simple gold or pearl studs and you are all set. Every time you or your best girlfriends wear this necklace (see above!) you'll remember how much fun you had on your wedding day. I think the ultimate gift for a bridesmaid is a piece you can wear well beyond the wedding and will have for a long time to come. The Grace Necklace is just that.
Photo credit: Iron + Honey Photography
Stacy Mikulik