Quick Trick: Turn Your Choker Necklace Into A Bracelet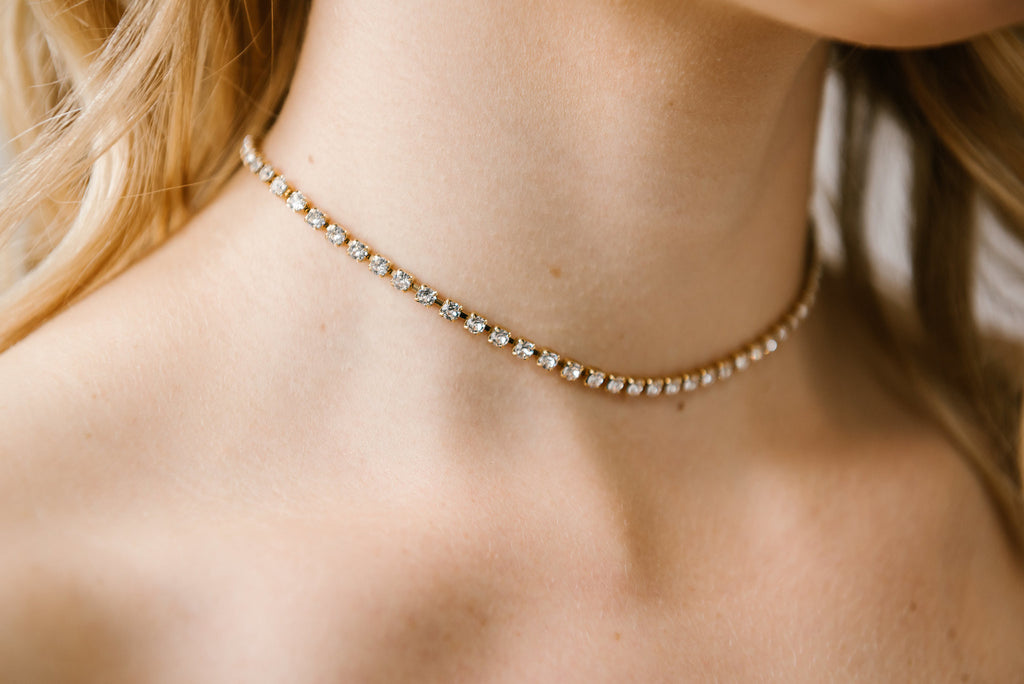 Photo Cred: Iron + Honey Photography
I love that choker necklaces are all the rage right now. It's been a while! Do you remember those itchy, stretchy plastic flower chokers from the 90's that came in every color of the rainbow? No? Click here for a flood of memories, friend. Thankfully, the latest generation of chokers are stylish, dainty, and feminine. Since you're likely adding a choker or two to your collection this summer, I wanted to share a quick trick with you to get double the wear: turn your choker necklace into a bracelet. And it's so easy. Just wrap the choker around your wrist (for me, it loops around my wrist twice) and secure the clasp. I shared this tip on Instagram Stories a few days ago, and I already saw a few of you turning your g+h chokers into bracelets on social media. If you missed it, I've shared the video again below. Follow me on Instagram @graceandhudson for more styling tips. (p.s. please feel free to send me jewelry selfies or tag me in your posts! I repost them on Instagram Stories all the time.)
This little trick should work with all choker necklaces that come with extenders (that small length of chain at the end of a necklace that allows you to secure the clasp at differing lengths). All grace + hudson chokers and necklaces come with extenders for the perfect fit, and to assist you in achieving the perfect layered look when wearing multiple necklaces. You should definitely pop over to graceandhudson.com and check out the Callie Choker (shown in the video) and the Nina Choker (pictured above). Or you can just click here to view them both. These two chokers look really stunning as bracelets.
Want to up-level your jewelry style even further? Layer your choker necklaces with dainty necklaces, and your choker bracelets (I'm coining the term, thank you!) with chunkier bracelets. I generally recommend stacking in bunches of 3, whether on your neck or on your wrist.
Cheers to getting double the wear out of one piece of jewelry!
Grace + Hudson Jewelry: How To Turn a Choker into a Bracelet from Stacy Mikulik on Vimeo.
Stacy Mikulik