Behind the Scenes: Custom Design of the Amanda Necklace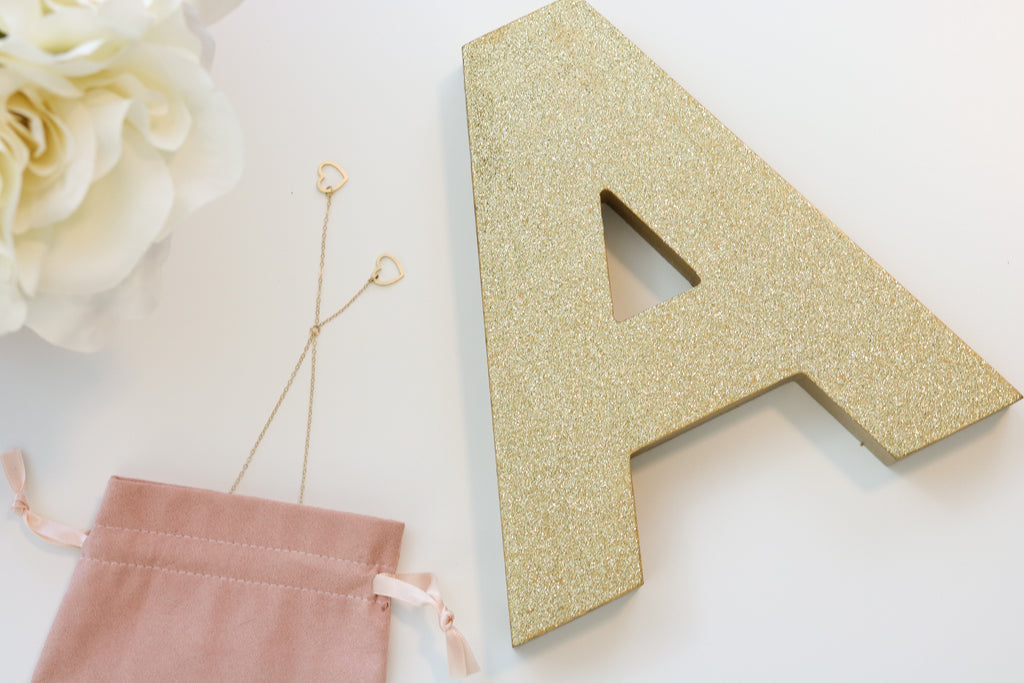 As many of you know, I recently worked on a custom necklace with Amanda Marshall, the lifestyle blogger behind pardonmuah.com and @pardonmuahinsta. Amanda and I met over (where else) Instagram and she's quickly turned into a friend, as well as a business consultant. She came with me to NYC to attend a trade show and she's my go-to for marketing advice. Her wardrobe consists mostly of pink, white, and gray so I suppose it's no surprise that we bonded pretty quickly! 
Photo by Cricket Maiden
When Amanda and I were in NYC together, she had a great idea to design a necklace all her own and offer it to her followers for purchase. She loves dainty jewelry and obviously has an eye for style, so I was definitely on board (plus I thought it would be so much fun!)
And it was fun! So I wanted to share the behind the scenes in case you were curious about custom design. The custom design process begins with five simple questions:
1. Necklace, bracelet, or earrings?
2. Gold or silver?
3. Everyday wear or evening/going out?
4. What 2 or 3 pieces on graceandhudson.com draw your attention the most?
5. What 2 or 3 pieces outside of graceandhudson.com catch your eye?
Drawing inspiration from Amanda's responses, I created 3 different "mock" designs. I took a few quick photos and sent them to Amanda for her input. I told her to tell me if one design was jumping out at her, and to tell me what she liked and didn't like about all 3 designs. I also told her she could combine the designs, if she couldn't decide on just one. The aim of this first round is to get a "base" design that we can then tweak to perfection. That's exactly what happened with Amanda. The hanging double heart design jumped out at her as the winner, but I originally used two strands of chain to hang each heart from the necklace chain. We didn't like the look of that, so we changed it to one strand for each heart and were finished. It really was that simple!
And it usually is that simple! For one reason or another, custom design is a natural talent of mine. With just a little input from you, I can usually come up with a new design that you'll love (it feels like magic!). I do a lot of custom design for weddings, but I've also received quite a few "everyday wear" custom design requests. These are great for a special occasion or milestone, like a birthday or graduation. 
And you never know...if your piece is something my audience might love too, I'll name it after you and put it up on the website for all to buy! 
Stacy Mikulik